Covid-19 Latest News: Active Cases On Decline But Deaths Rising In Many States Like Delhi And Bihar
Highlights:
New and active cases of Corona coming down in India
But the number of deaths continues to increase, hence tension remains
Death due to corona in 2-3 weeks will be less: Experts
Doctors say, viral infection does not cause sudden death
New Delhi
In the last 24 hours, 2,63,533 new cases of Kovid-19 have been reported from across the country. This is the second consecutive day the number of new cases has been below 3 lakh. Active Cases have also decreased by more than one and a half lakh. According to the latest data, there are 33,53,765 active cases of corona in India. But it is a matter of concern that the number of people who died from Kovid-19 is not decreasing.
In the last 24 hours, 4,329 patients have died, which is the highest number of deaths in a day. So far 2,78,719 people have died in the country from Corona. Apart from the national level, this trend is seen in many states including Delhi, Bihar, Uttarakhand. According to experts, deaths are also expected to decrease in the next two to three weeks.
Understand statistics, what is the trend

| | | |
| --- | --- | --- |
| The date | Active case | The deaths |
| 14 May | 37,04,893 | 4,000 |
| 15 May | 36,73,802 | 3,890 |
| 16 May | 36,18,458 | 4,077 |
| 17 May | 35,16,997 | 4,106 |
| 18 May | 33,53,765 | 4,329 |
Who wrote 'Wings of Fire'? Give answers to some such simple questions and win the reward.
Be it Delhi or Bihar, this trend in many states
On May 13, 308 patients died from Kovid-19 in the capital. There were 289 deaths on 14 May, 337 on 15 May, 262 on 16 May and 340 on 17 May. At the same time, on the case of active cases, on May 13, there were 77,717 cases, which came to 56,049 by May 17.
In Bihar, the infection rate of Kovid has come down to 5% but the number of deaths is not decreasing. 96 patients died on Monday and 89 deaths were recorded on Sunday. On May 17, 335 deaths occurred in Tamil Nadu while 311 people died a day earlier. 303 people died on 15 May, 288 on 14 May and 297 on 13 May.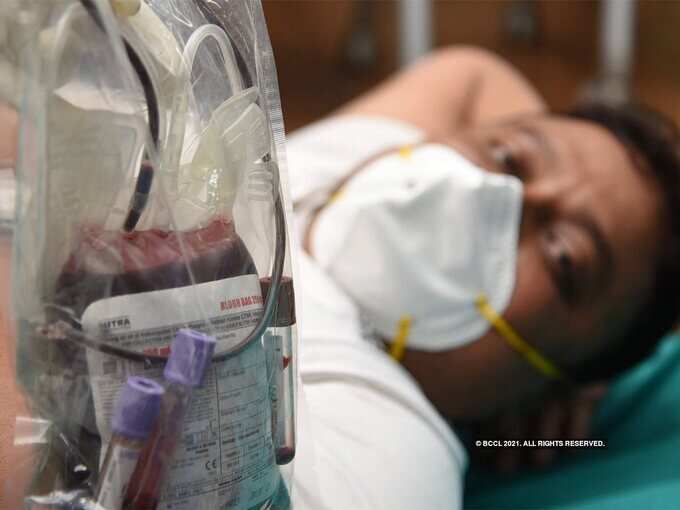 'Around 15 days difference in infection and death'
Experts on deaths from Kovid-19 believe that death occurs about two-three weeks after infection. Since the new cases have decreased, their impact on the number of deaths will be seen in two to three weeks. According to Delhi Medical Council President Dr Arun Gupta, there is a difference of about 15 days between infection and death. People are not sick on the first day when someone is infected or if the infection is confirmed.
Usually on the seventh or eighth day, the health worsens, then people go to the hospital. Most of the patients recover there too. Some of them require ICU and some need ventilator. Kovid patients die between two and three weeks.
Arun Gupta, Delhi Medical Council
Born together, lived together, broke together, twins died of corona on 24th birthday
'ICU patients not reduced'
Maulana Azad Medical College's Professor of Community Medicine Nandini Sharma said that deaths would reduce after two to three weeks. He said that new patients have come down, but ICU patients have not decreased. Those who were previously infected will now be admitted, some in the ICU and some on ventilators.
He said that this is the reason why even today ICU beds are not empty. Dr. Nandini said that it is a matter of relief amidst this peak that the infection rate and new patients are decreasing in Delhi. If the infection rate falls to 5% and if it remains vaccinated for at least one week, then you can get out of this peak.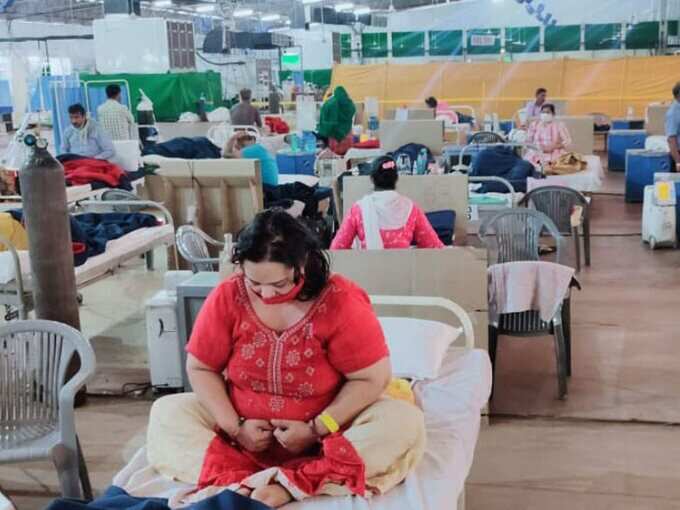 Nominal picture
#Covid19 #Latest #News #Active #Cases #Decline #Deaths #Rising #States #Delhi #Bihar