Zapad 2021 Exercise: Zapad 2021 Indian Army Display Firepower Air Stunts In Russia China & Pakistan Watching
In the Novgorod area of ​​Russia, the armies of 17 countries including India are engaged in raining bombs. Everywhere only gunpowder is visible. The condition is that the earth is trembling and the terror is clearly visible on the heart of the enemy. Actually, these days Japad 2021 exercise is going on in Russia in which the armies of these 17 countries are demonstrating their strength. On one hand, the Russian army is showing its strength in front of the world with its state-of-the-art weapons, while the soldiers of the Naga Regiment of the Indian Army are performing more than one feat to defeat the enemy. The importance of this Japad exercise can be gauged from the fact that Russian President Vladimir Putin himself has come to see it. Amidst the strong performance of Indian soldiers, snakes are rolling on the hearts of China and Pakistan and they are satisfied only by seeing them. Let's know everything about Japad 2021 exercise ….
Indian Army is raining bombs, Sino-Pak forced to see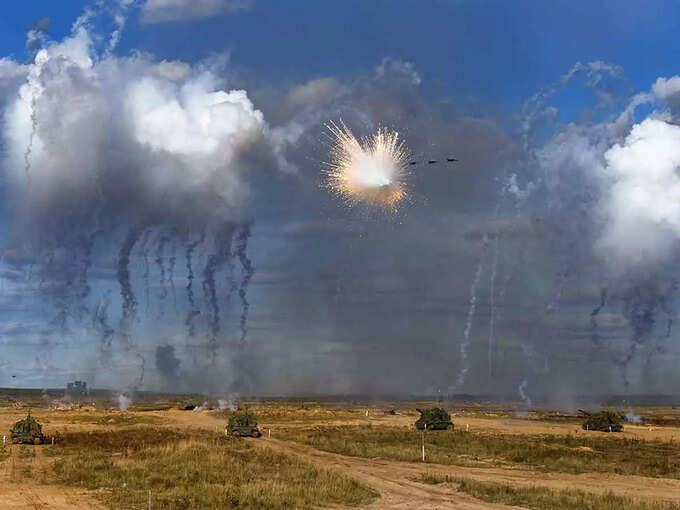 Soldiers from 17 countries of Eurasia and South Asia including India, Belarus, Armenia, Kazakhstan are displaying their martial arts in the Japad 2021 exercise, which runs from September 3 to 16. The Indian Army has sent 200 soldiers of its Naga Regiment to Russia to take part in this exercise. Apart from this, commandos of Mechanized Infantry and Indian Air Force are also taking part in the raid. While Indian soldiers are raining gunpowder with the armies of Russia and other countries, the officers of the army of China and Pakistan are forced to just stare. Actually, Russia has given observer country status to countries like China, Sri Lanka, Pakistan, Bangladesh, Malaysia, Vietnam etc. On Monday, Russian President Vladimir Putin himself had arrived to see this exercise. It is being told that Indian soldiers took part in plane jump, special helicopter operation and defensive action.
Video: See how the Indian Army is raining bombs
The 'motive' is to eliminate terrorists, America on target!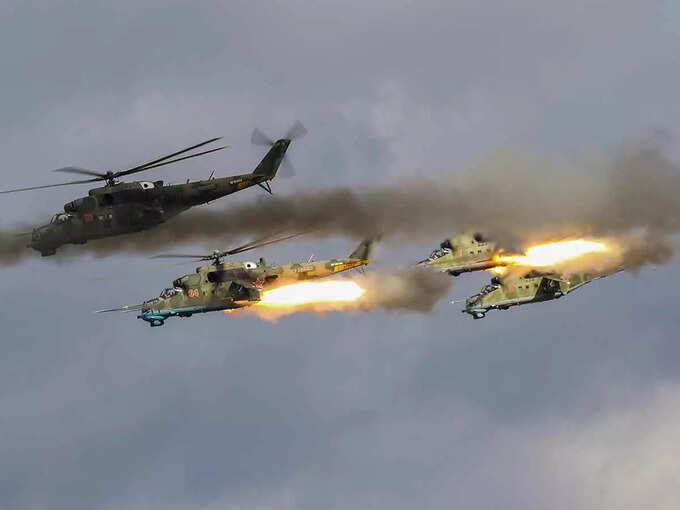 Russia has said that the purpose of this Japad 2021 exercise is to practice action against terrorists, but experts do not agree with this. He says that Russia is showing its power to the world through the Japad exercise. America is the target of Russia, which is its biggest enemy. 200,000 military personnel are participating in this exercise, which will last till 16 September. On the other hand, the Belarusian army is also actively participating in this exercise. This has also raised the ears of NATO countries. Indeed, many European countries also have disputes with Belarus. Not only this, the infamous President of Belarus Alexander Lukashenko has also been accused of human rights abuses. Alexander Lukashenko has also been seen during the JPD 2021 exercise. Ukraine and NATO countries Poland and Lithuania have said that such large-scale exercises near the border are very provocative.
Panic in neighboring countries due to rain of bombs from Russia-Belarus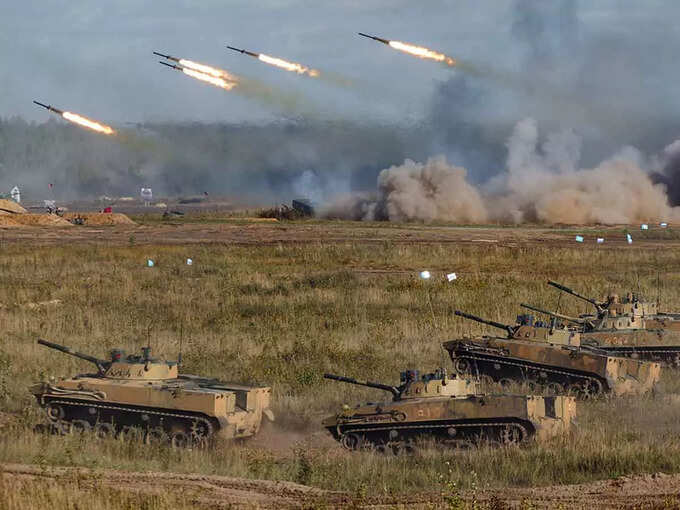 The neighboring countries of Belarus are most afraid of the Japad-2021 maneuver. Panicked by Russian electronic warfare (EW), these countries are trying to strengthen their security. At the same time, people troubled by Lukashenko's atrocities from Belarus are increasingly entering neighboring countries. Due to this, in view of the increasing number of migrants, Lithuania, Poland and Latvia have even declared a state of emergency in the border areas. Meanwhile, the President of Ukraine has warned that a war with neighboring Russia could break out. Not only this, Russia has also tested its S-400 missile defense system in Crimea near the Ukrainian border. Indeed, Russia and Belarus are formally part of a 'Union State'. Under this, the responsibility of the security of Belarus rests with Russia. Lukashenko also met Russian President Vladimir Putin to further strengthen their mutual ties between the two countries.
#Zapad #Exercise #Zapad #Indian #Army #Display #Firepower #Air #Stunts #Russia #China #Pakistan #Watching