zapad-2021 exercise: Russia Show Off Military Might with Belarus During Zapad-2021 Exercises: Russia Show Off Military Might with Belarus
moscow
Russia is conducting several maneuvers one after the other to increase its strategic power. The Russian army had conducted bilateral exercises with China in recent days. Apart from this, along with many countries including India, Pakistan, China, Russia also organized the Army-2021 War Games. Now the Russian army is engaged in Zapad-2021, Europe's largest maneuver in the last decade with Belarus. It is believed that this show of power by Russia is actually an attempt to send a message to America.
The exercise will run till 16 September
The Zapad-2021 maneuver began a day earlier on September 9. 200,000 military personnel are participating in this exercise, which will last till 16 September. This military exercise of Russia and Belarus has raised the ears of NATO countries. Indeed, many European countries also have disputes with Belarus. Not only this, Belarus President Alexander Lukashenko has also been accused of human rights abuses.
Panic in neighboring countries of Belarus
The most feared about this maneuver is the neighboring countries of Belarus. These countries, frightened by Russian electronic warfare (EW), are trying to strengthen their security. At the same time, people troubled by the atrocities of Lukashenko from Belarus are increasingly entering neighboring countries. Due to this, in view of the increasing number of migrants, Lithuania, Poland and Latvia have even declared a state of emergency in the border areas.
Security agreement between Russia and Belarus
Russia and Belarus are formally part of a "Union State". Under this, the responsibility of the security of Belarus rests with Russia. Lukashenko also met Russian President Vladimir Putin on the eve of the start of Zapad-2021 for a long time to further strengthen their ties between the two countries.

Tanks, helicopters and fighter planes… Why is China preparing for war with Russia?
The purpose is to make a strategy against America!
Mikhail Barbanov, a senior research fellow at the Center for Analysis of Strategy and Technologies, a Moscow-based think-tank, said Russia's decision to engage in the exercise was undoubtedly a step towards deepening dialogue and military cooperation. He said that it appears that this cooperation will be deeper than expected, involving all new strategies of both sides.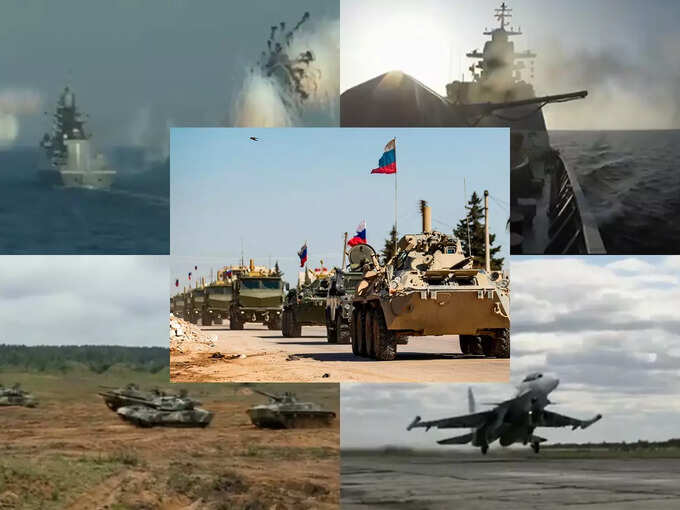 Russian army maneuvers
#zapad2021 #exercise #Russia #Show #Military #Belarus #Zapad2021 #Exercises #Russia #Show #Military #Belarus