Woman player murder case: uttar pradesh police arrested accused of kho kho player murder case in bijnor
Highlights
The body of the player was found on September 10 in Bijnor, Uttar Pradesh.
A case was registered in the murder of a national level player
After investigation, police arrested a young man
The accused of drug addiction admitted that he had tried to rape the player
bijnor
The death of a national player of Kho-Kho on September 10 in Bijnor, Uttar Pradesh has been exposed. The national player was murdered for failing in the rape attempt. Police has arrested a drug addict in this case. Blood-stained shirt, rope, slippers of the accused and broken buttons of the shirt have been recovered from the arrested accused.
The SP said that a former national player resident of Sarvodaya Colony of the city was strangled to death. FIR was registered against unknown. Shahzad has been arrested for the murder. Shahzad is a resident of Khadampur village in Bijnor. He does palladari (wages) at the railway station. addicted to drugs. He often used to see the player coming from there.
Players fought hard to save themselves
On the day of the incident, the accused had caught the player going through the road built between the sleepers with the intention of raping. The player protested and somehow tried to escape. The accused had strangulated the player to death after failing in the rape.
friend heard the player's last scream
Police said that on the day of the incident, the girl was on her way home from the bed of sleepers kept near the railway station at around 2 pm while talking to her friend on mobile phone. At the same time, Babli's friend heard her scream on the phone in which she was saying, 'Uncle I will die, leave me.'
friend sent neighbor to the spot
The official said that Babli's friend informed the player's neighbor and sent him to search. Neighbor found Babli's body among sleepers, his mobile phone was not found there. SP Dharamveer Singh said that the location of Babli's phone was found in nearby Adampur village. Told that on the basis of physical, electronic and circumstantial evidence, the police detained the suspected Palledar Adampur resident Shahzad alias Khadim late at around 2.30 pm.

strangulation with a scarf
During interrogation, Khadim confessed to his crime, the officer said. He told the police that he was a drug addict of ganja and charas. He knew that Babli used to move between railway sleepers. The official said that on September 10, Khadim had no work. He got drunk and waited for Babli. When Babli reached there, the accused dragged her into the empty space between the sleepers, but when she resisted and raised an alarm, strangled her with a rope and a dupatta.

Police will interrogate by presenting it in the local court
The superintendent of police said that the police had found two shirt buttons and a slipper from the spot. After arresting Khadim, the police have recovered his shirt, a slipper and a rope from his residence. He said that the police have also added the section of attempt to rape in the FIR registered earlier. The SP said that the police would produce Khadim in a local court and demand his remand in police custody for questioning.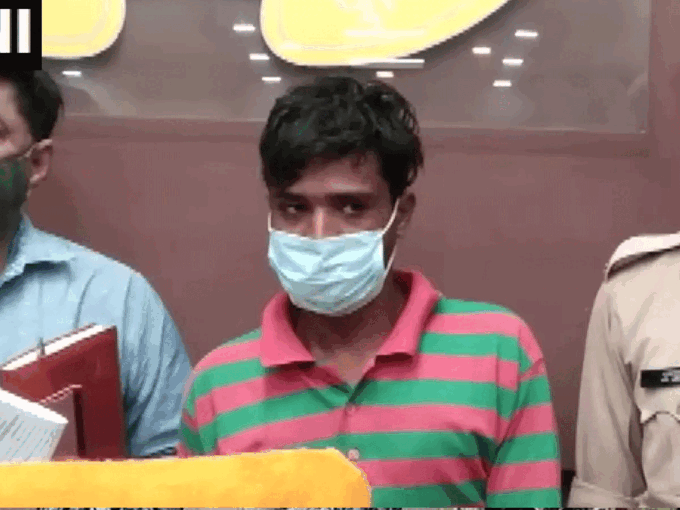 arrested accused shehzad
#Woman #player #murder #case #uttar #pradesh #police #arrested #accused #kho #kho #player #murder #case #bijnor