US Troops Disable Many Aircrafts And Weapon Systems Before Leaving Afghanistan
Highlights
Before leaving Kabul, American soldiers destroyed a huge amount of weapons
Soldiers destroy 73 aircraft to save them from use by Taliban
70 armored vehicles left America, one car worth 1 million dollars
Kabul
The US military has left behind a huge amount of weapons and military equipment. It is believed that the Taliban can capture them and increase their strength manifold, but due to the wisdom of the soldiers, these weapons are no longer of any use to the Taliban. America's longest war in Afghanistan is officially over. US troops took off from Kabul's Hamid Karzai Airport late Monday night, a day before the scheduled deadline.
Fighters checking helicopters
Before leaving Afghanistan, US troops sabotaged several helicopters and armored vehicles parked in a hangar at Kabul airport. In a video shared on Twitter, Taliban fighters can be seen entering a hangar at Kabul airport shortly after the last US flight took off and checking a US Army Chinook helicopter parked there. News AFP has informed in its report that the US military has destroyed many aircraft, armored vehicles and high-tech rocket defense systems.


Taliban told China 'great neighbor', can play an important role in the development of Afghanistan
planes will never fly again
Marine General Frank McKenzie, the head of US Central Command, said US troops had sabotaged 73 aircraft stationed at Hamid Karzai International Airport before leaving Afghanistan. He said that now those planes will never be able to fly. Now no one will ever be able to operate them. Officials said the soldiers did not destroy the equipment so that they could be used again in the future.
America left 70 armored vehicles
America has destroyed 73 aircrafts and 27 Humvees. The US has left behind 70 MRAP armored vehicles, which cost $1 million per vehicle. On Monday, after the last US flight took off, the Taliban celebrated 'independence' by firing fiercely. In a video viral on social media, Taliban fighters can be seen occupying Kabul airport and fireworks are seen in the sky over the Afghan capital.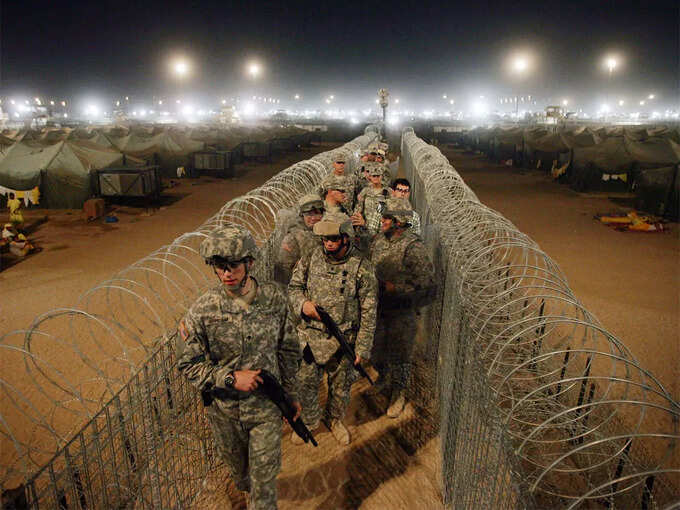 American soldier (symbolic photo)
#Troops #Disable #Aircrafts #Weapon #Systems #Leaving #Afghanistan