upendra kushwaha may face trouble mlc post: upendra kushwaha ashok chaudhary ki badh sakti hai mushkil patna high court ne faisla rakha surakshit: 12 MLCs including Upendra Kushwaha may face troubles Patna HC reserved decision on this petition
Highlights
Hearing on the petition challenging the nomination of 12 MLCs completed
Patna High Court reserves its decision on the petition
Ministers Ashok Chaudhary and Janak Ram are also included in Upendra Kushwaha's Bihar government.
The petitioner said – their nomination is not according to the set standards
Patna
Upendra Kushwaha, the national president of the JDU Parliamentary Board, may face difficulties for 12 MLCs. The Patna High Court has reserved the verdict after hearing the petition challenging his nomination. Two ministers of the Nitish government, Ashok Chaudhary and Janak Ram, are also included in these 12 MLCs nominated from the governor's quota.
Learn about the case in detail
Patna High Court's senior advocate Basant Kumar Choudhary has filed a petition in this matter. Chief Justice Sanjay Karol and Justice S. Kumar's division bench heard the matter and has reserved the verdict. Petitioner Basant Kumar Chaudhary said that the nomination of these 12 MLCs has not been done according to the set standards, which is in violation of the provisions of the Constitution.
Also read:- Complaint filed against JP Nadda in Bihar, BJP leader took the step, know the whole matter
Petitioner Basant Kumar Choudhary said – nomination is in violation of the provisions of the constitution
Basant Kumar Choudhary said that under the provisions of the Constitution, literature, artists, scientists, social workers and distinguished people associated with the cooperative movement can be nominated from the governor's quota. The people who have been nominated are neither associated with any genre of literature, nor are scientists or artists. As such, these things have been ignored in his nomination.
Chirag Paswan News: Bihar BJP split on the lamp, the state president rejected the minister's statement
They have been nominated
Those who were nominated as Legislative Councilors include the name of Building Construction Minister Ashok Chaudhary, Mines and Geology Minister Janak Ram in the Nitish Kumar government. Upendra Kushwaha is also the chairman of JDU Parliamentary Board. Dr. Ram Vachan Rai, Dr. Rajendra Prasad Gupta, Sanjay Kumar Singh, Lalan Kumar Sarraf, Nivedita Singh, Sanjay Singh, Devesh Kumar, Ghanshyam Thakur and Pramod Kumar were nominated from the Governor's quota.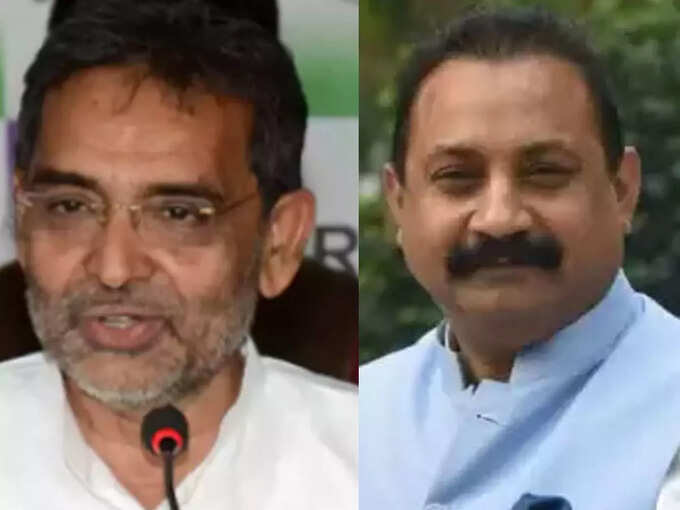 #upendra #kushwaha #face #trouble #mlc #post #upendra #kushwaha #ashok #chaudhary #badh #sakti #hai #mushkil #patna #high #court #faisla #rakha #surakshit #MLCs #including #Upendra #Kushwaha #face #troubles #Patna #reserved #decision #petition