UP Police: Thane ka vajood nahi tha wahana bataya case teen mahine nahi mili jamanat
Highlights:
Serious questions raised on police officer in Bijnor district of UP
The police station which was informed to the court did not exist
Arrest was made from Roorkee, mentioned about the registration of gangster case
The Akbarabad police station whose name is taken is not in the district.
Meerut
The Bijnor police of Uttar Pradesh is under the scanner. Allahabad High Court has issued a show cause notice to a police officer here. The officer had claimed that a case was registered against a Muslim man from Roorkee under the Gangster Act at Amroha police station. Because of this, that person could not get bail for three months. The High Court found that the Akbarabad police station in which the Bijnor police officer had mentioned the case did not actually exist.
what is the whole matter
On the evening of March 31, Munavwar was arrested by the Bijnor police from Roorkee in Uttarakhand. The accused Munawwar was playing with his seven-month-old son at the time of his arrest. The 30-year-old car mechanic was accused of being a member of an inter-state gang of vehicle thefts. Munawwar's lawyer Umair Mahmood told our associate newspaper The Times of India, "During the bail hearing in the Bijnor court in April, the police said that Munawwar is a dreaded criminal." After this the court refused to grant bail to Munawwar. Eventually Munawwar moved the Allahabad High Court.
UP Police's 'Singham' saved the person from death, now it's raining rewards!

Exclusive: Lucknow Police's 'Good Work' became an example during the Corona period, Commissioner DK Thakur narrated the whole story
It is important to see and understand this part of the life of policemen.
Bijnor police officer gave fake information
On June 25, the Additional Government Advocate (AGA), based on information received from the Bijnor police officer, told the court that a case of Gangster Act was registered against the accused in 2015. This case was said to be registered at Akbarabad police station in Amroha district. But when the investigation was done on the directions of the court, it was found that there is no police station by this name in the district. The High Court has issued a notice to the Bijnor police officer and sought a reply in this matter.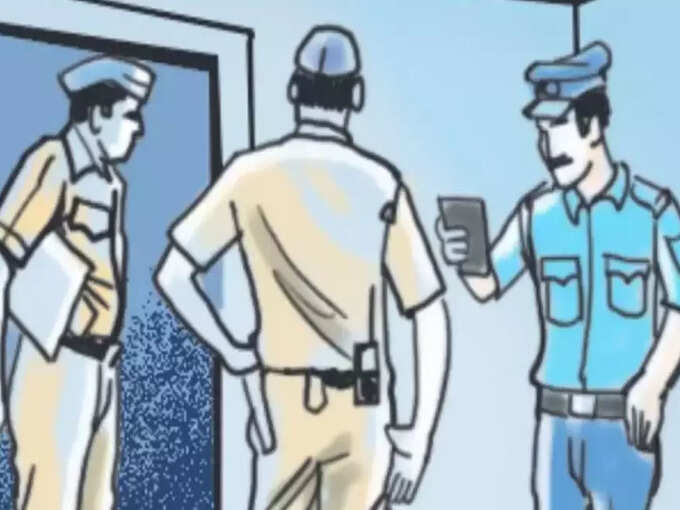 symbolic picture
#Police #Thane #vajood #nahi #tha #wahana #bataya #case #teen #mahine #nahi #mili #jamanat