tmc mla bsf: bsf refutes trinamool mla's allegation of touching women inappropriately
New Delhi
A Trinamool Congress MLA on Tuesday accused the Border Security Force (BSF) of inappropriately touching women under the guise of conducting searches. Rejecting the TMC MLA's allegation, a senior BSF official termed it as baseless. These allegations were made on behalf of the MLA during the discussion in the West Bengal Legislative Assembly.
Trinamool Congress MLA Udayan Guha said during a discussion in the West Bengal Assembly on a resolution opposing the Centre's move to increase the jurisdiction of the BSF, "We have seen what kind of atrocities the BSF does on the people." A girl child who has noticed that her mother is touched inappropriately under the guise of a search. She can never be a patriot when she returns from the farm, no matter how many times you shout Bharat Mata ki Jai in front of her. These incidents give rise to anti-social elements.

BSF's increased strength in Bengal is hurting TMC, Mamta wrote a letter to PM, what did Didi want after all
A senior BSF officer said that the paramilitary organization is a professional force and has always performed its duties by following the rules. He said that the women are searched by BSF women guards. He said that the allegations of touching women inappropriately on the part of BSF personnel are completely baseless.

Manish Tewari, furious with Punjab's silence on increasing the jurisdiction of BSF, questioned his own government
Another army force official said the BSF Frontier based in West Bengal may issue a detailed statement on the dispute. The BSF is tasked with guarding the 4,096-km long Indo-Bangladesh International Border and under this the force has been extensively deployed in the border areas of West Bengal.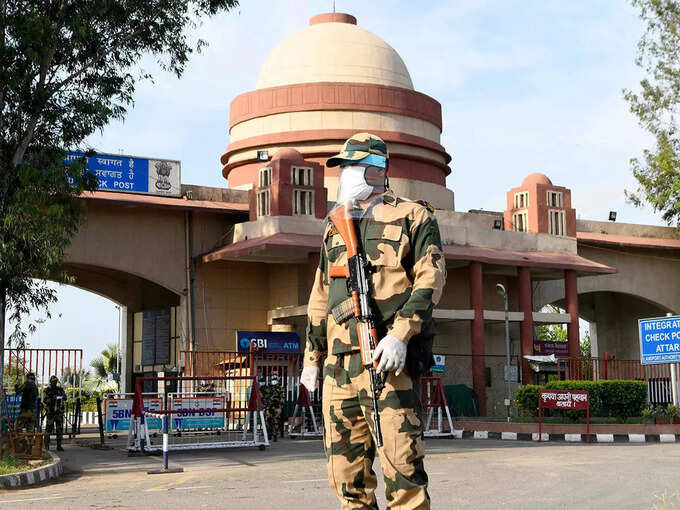 #tmc #mla #bsf #bsf #refutes #trinamool #mlas #allegation #touching #women #inappropriately