tej pratap yadav meet jitan ram manjhi: lalu ke janmdin par bihar me siyasi halchal jitanram manjhi se mile tej pratap yadav
Highlights:
Tej Pratap Yadav met former CM and HAM party chief Jitan Ram Manjhi
Speculation intensifies about this meeting of both the leaders on the birthday of Lalu Yadav
Can a new political equation emerge in Bihar?
Manjhi met RJD leader Tej Pratap in a closed room
Patna
Can there be any major upheaval in the political corridor of Bihar? These questions have arisen because a big political development came to the fore on the birthday of RJD supremo Lalu Prasad Yadav. RJD chief's elder son and party MLA Tej Pratap Yadav reached former Chief Minister Jitan Ram Manjhi's residence on Friday. It is being told that their meeting took place in a closed room. After which the discussion started, what could be the reason for their meeting?
Tej Pratap Yadav met Manjhi, both the leaders told what happened
Both the leaders came to the fore after Tej Pratap Yadav met Jitan Ram Manjhi. Jitan Ram Manjhi said that Tej Pratap came to meet Lalu on the occasion of his birthday. According to Manjhi Tej Pratap wants to form a non-political organization in which there is an attempt to connect senior leaders in all parties. At the same time, when he was asked about staying in NDA, Manjhi said that who is the question of not staying in NDA, brother. He openly spoke about this. On the other hand, Tej Pratap also described Manjhi as 'Uncle' in a very strict manner and said that there is a mingling in the family. He keeps on coming to take guidance from uncle.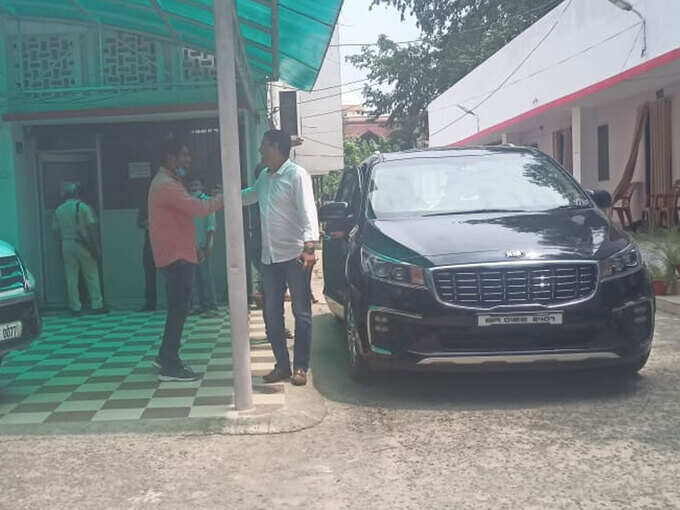 Also read:- 14-year-old Rabri and 25-year-old Lalu… from 'eeh' to 'saheb'
Former CM tweets Happy Birthday to Lalu Yadav
At the same time, before this meeting, former Chief Minister Jitan Ram Manjhi tweeted on Friday and congratulated RJD President Lalu Prasad Yadav on his birthday. He wrote in his tweet, 'Respected former Chief Minister of Bihar @laluprasadrjd Wishing you a very happy birthday ji. May you live long, keep smiling always, this is the wish from God.
Also read:- When Lalu's famous jumlas like 'Tabla will play dhin-dhan, three-three will sit on one man' and 'Haathi pade panki mein, siyar mare huchuki'
Discussion intensifies regarding new political update on Lalu Yadav's birthday
Anyway, since Rashtriya Janata Dal supremo Lalu Prasad Yadav got bail in the fodder scam case, after that he seems to be continuously active. Whether it is to criticize the Nitish Kumar government or any other issue, he is constantly expressing his views through social media. Not only this, there is a constant discussion about when Lalu Yadav is coming to Patna. It is believed that after his arrival in Patna, the political activities may intensify.
Also read:- Lalu celebrates 74th birthday with wife and daughter in Delhi… See the picture of Rabri-Misa getting the cake cut
Waiting for Lalu Yadav to return to Patna
Earlier on May 28, two party MLAs met the RJD supremo in Delhi. Among them, MLA from Gaighat Niranjan Rai and MLA from Kanti assembly of Muzaffarpur district, Mohd. Israel was Mansoori. A picture of their meeting also surfaced in which Lalu Yadav was seen without a mask. A day after that meeting, former CM and HAM party chief Jitan Ram Manjhi and Vikassheel Insaan Party president Mukesh Sahni met. After the picture of the meeting of the two leaders came to the fore, the political mercury of the state started rising. Questions began to arise that after all, what khichdi is being cooked?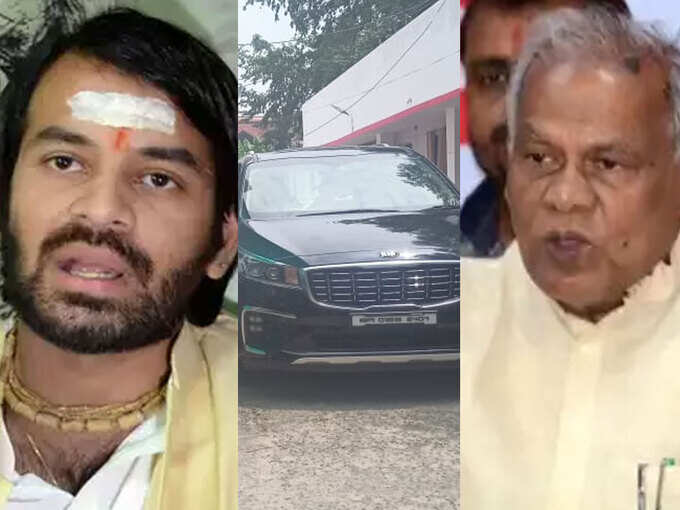 #tej #pratap #yadav #meet #jitan #ram #manjhi #lalu #janmdin #par #bihar #siyasi #halchal #jitanram #manjhi #mile #tej #pratap #yadav