Taliban Viral Audio: Viral audio of Taliban on Pakistan in Afghanistan and ISI chief
Kabul
Pakistan's role was behind bringing the Taliban into Afghanistan, these allegations are getting stronger. Pakistan's presence was evident everywhere, whether it was fighting a war on the ground with Taliban fighters or interfering in government formation. Now an audio of a Taliban leader is going viral on social media, which has intensified not only the relationship between the two but also speculations of a rift.
In audio going viral on social media, Taliban leader is saying that 'Punjab has destroyed everything', 'There was a big fight between the Taliban in Arg (Kabul) and there is still a lot of troubles inside the Taliban,' Guest (ISI Chief) spoiled the future of Afghanistan and a second war has come. This viral audio has also been shared by Afghan journalist Naitik Malikzada. In this audio Pakistan has been called 'Punjab'.
Confidential documents sent on the plane?
Earlier there were reports that Pakistan had sent three planes to Afghanistan for humanitarian aid but they returned with secret documents of the Afghan government. Media reports claimed that ISI was eyeing these documents. However, the Taliban have denied these allegations.
In fact, ISI Chief Faiz Ahmed had reached Kabul, after which the discussion was intense that he was interfering in the formation of the Taliban government. This was also proved when the Taliban government's Home Minister was made Sirajuddin Haqqani of the Pakistan-backed Haqqani network. At the same time, Pakistan's trick is also being told behind the attack on Panjshir.

Afghanistan's 'confidential' data caught by Pakistani ISI? Taliban accused of sending 'bags full of documents on plane'
Pakistan won Panjshir?
Interestingly, it was only after the attack on Panjshir that the Taliban announced that it would address concerns about Pakistan's security. His gesture was towards Tehreek-e-Taliban Pakistan, which has kept Pakistan's nose in check. Earlier, the Taliban had bluntly said that Pakistan should deal with its problems on its own. In such a situation, it is believed that a big reason behind changing its stand can be a win-win deal with Pakistan at Panjshir.
'Pakistan behind Taliban', what did Afghan pop star say on India?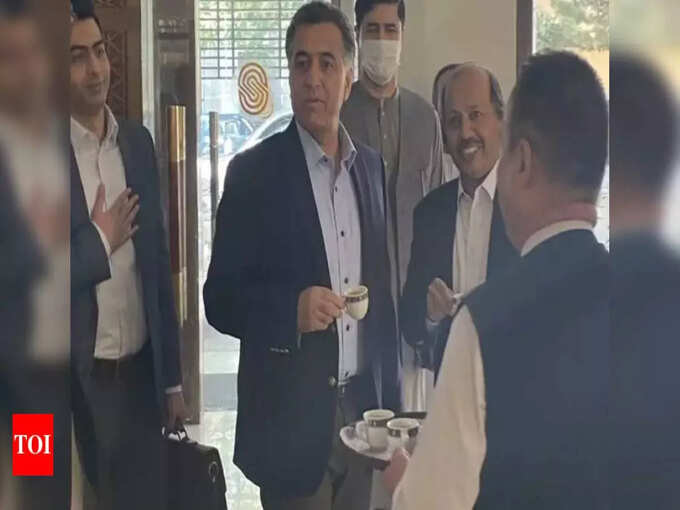 file photo
#Taliban #Viral #Audio #Viral #audio #Taliban #Pakistan #Afghanistan #ISI #chief