shiv sena: Maharashtra News: What is going on in the coalition government of Maharashtra? Shiv Sena MLA's letter to Uddhav intensifies political agitation – mla sarnaik letter to uddhav thackeray on bjp ties puts shiv sena in spot
Mumbai
In Maharashtra, Shiv Sena, Congress and NCP combine the government of Mahavikas Aghadi. For the past few days, the war of words is going on in the alliance. Meanwhile, Shiv Sena MLA and spokesperson Pratap Sarnaik has written a letter to CM Uddhav Thackeray, asking for an alliance with the BJP. Many political meanings are being taken out of this matter.
A senior Shiv Sena leader, on the condition of anonymity, said, "Shiv Sena workers and office bearers do not write such letters. This is not the character of our party. The Chief Minister and the leadership of the party are not taking it seriously. He must have been doing this out of trouble with the investigation of central agencies. The minister also said that Thackeray held a meeting with Shiv Sena workers and discussed the BMC elections.
At the same time, the eyes of political analysts are also fixed on this. According to which if any office bearer has a problem, he goes directly to the leadership of the party. Making it viral by writing a letter to the CM clearly shows that the distance between Shiv Sena leaders and the party leadership has increased. Apart from the lack of communication, it is also worth noting that the MLA is fighting alone while his party is in power.
Read:The war of words intensifies in the Maharashtra coalition government, Uddhav said – shoes will fall, Patole's answer – this will be decided by the public
Sarnaik also accused the NCP and the Congress of weakening the coalition government. Shiv Sena MP Sanjay Raut and NCP minister Hassan Mushrif rejected Sarnaik's point. Raut also clarified that there is no factionalism in Shiv Sena. At the same time, the mutual bond between the partners of Mahavikas Aghadi alliance is also strong.
The ED had raided his house and farm house after Thane's Shiv Sena MLA Pratap Sarnaik and his son were named in money laundering. Since then BJP is the attacker. Sarnaik says that he is getting crushed between the state and the Centre's struggle. In a letter to CM Thackeray, he said- 'Congress wants to contest elections alone and NCP is trying to break leaders from Shiv Sena. NCP seems to have indirect support from the Center as there is no central agency behind their leaders.
'NCP weakening Shiv Sena'
Pratap Sarnaik further said in the letter- 'We believe in you and your leadership. But Congress and NCP are trying to weaken our party. Central agencies are targeting us for no fault of ours. If you come closer to PM Modi then the suffering of leaders like Ravindra Waikar, Anil Parab, Pratap Sarnaik and their families will end. This is the spirit of the workers.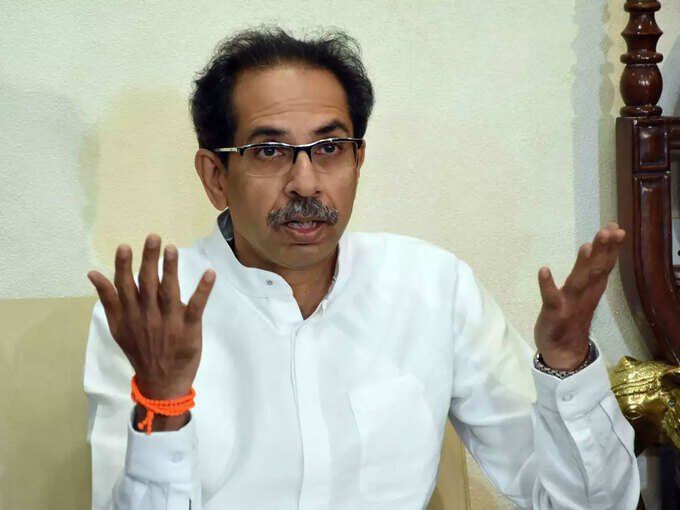 Uddhav Thackeray (file photo)
#shiv #sena #Maharashtra #News #coalition #government #Maharashtra #Shiv #Sena #MLAs #letter #Uddhav #intensifies #political #agitation #mla #sarnaik #letter #uddhav #thackeray #bjp #ties #puts #shiv #sena #spot