Sharad Pawar Taunt Congress: Sharad Pawar showed the mirror to Congress by telling the story of landlords
Highlights
Nationalist Congress Party (NCP) Chief Sharad Pawar took a jibe at the Congress party
Pawar said – once there was Congress from Kashmir to Kanyakumari, now it is not so
Sharad Pawar took a jibe while narrating an anecdote – condition of Congress like landlords
Mumbai
Nationalist Congress Party (NCP) President Sharad Pawar on Thursday said the Congress party should accept that its dominance from 'Kashmir to Kanyakumari' is no longer as it used to be. He indicated that his ally in Maharashtra's ruling coalition needs its own reality check. Not only this, Sharad Pawar also took a jibe at Congress by telling an anecdote about landlords.
'Once the Congress was from Kashmir to Kanyakumari'
Sharad Pawar said, 'There was a time when there was Congress from Kashmir to Kanyakumari, but now it is not so. This (true) must be accepted. This (fact) acceptance mentality (within Congress) will increase when there is closeness (with other opposition parties). Talking to a private news group's digital platform, he said, "My colleagues in Congress are not in favor of taking a different view when it comes to leadership."

Maharashtra News: Sharad Pawar arrives to meet Maharashtra CM Uddhav Thackeray, know what issues were discussed
'Congress condition is like landlords who could not save haveli'
Is this because of arrogance? When asked, NCP chief Sharad Pawar narrated an anecdote about landlords who had lost most of their land and were not even able to maintain the haveli. Sharad Pawar said, 'I had told a story about the landlords of Uttar Pradesh who used to have a lot of land and big havelis. Their land was reduced due to the Land Ceiling Act. The havelis remained but the capacity (of the landlords) to maintain and repair them was not there. Their income from agriculture was also not the same as before. His land was reduced from several thousand acres to 15-20 acres. When the zamindar woke up in the morning, he saw the surrounding green fields and said that all the land belonged to him. She was once his but is not now.

OBC Reservation Issue: Sharad Pawar's candidature on OBC reservation to Modi, said – will prepare public opinion against the Center
'Congress not ready to take a different stand on leadership'
When asked whether the Congress could be compared with the Patil (chief) of the barren village, Pawar said he would not like to make this comparison. When told about being the face of the opposition, the people of Congress say that they have Rahul Gandhi. On this, Sharad Pawar quipped, "All parties, especially allies of Congress are not ready to take a different stand on their leadership."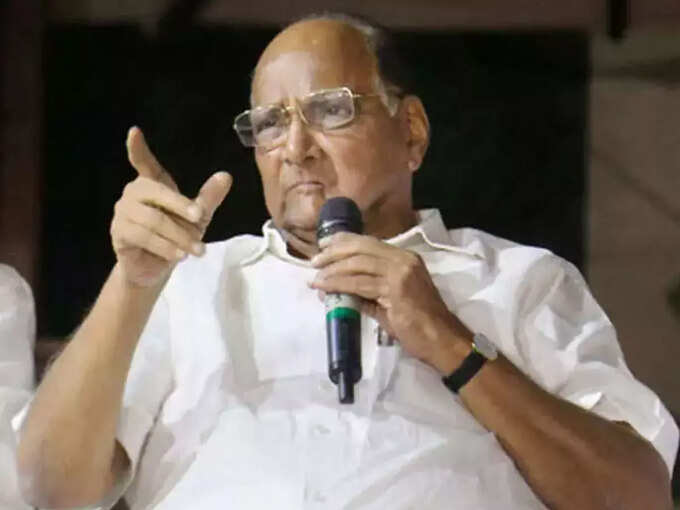 #Sharad #Pawar #Taunt #Congress #Sharad #Pawar #showed #mirror #Congress #telling #story #landlords