school reopen news: school reopen news latest news today corona third wave news
Highlights:
Center said – will keep in mind many factors and aspects before opening the school
Primary and junior schools opening in UP from July 1, but only teachers will come
Health Ministry said – there is no truth in the fact that children are affected in the third wave
New Delhi
With the second wave of corona weakening, the lockdown is being relaxed in many states. Life is back on track in different states of the country including Delhi, UP, Bihar, Jharkhand. In such a situation, the question is now arising in the minds of the people that when will the schools and colleges open for the children. People hope that soon the state governments will now make announcements regarding the opening of schools. All schools and colleges have been closed since March last year due to the Corona epidemic. Online classes are going on in schools. State governments will decide on their level regarding the opening of schools. Let us know what is the situation in different states regarding the opening of schools.
Will take the decision to open the school only after full confidence
Dr VK Paul said that many factors and aspects have to be kept in mind before reopening the schools. He said that schools were opened in many countries but they had to be closed again after the infection increased. Dr Paul said that looking at the way the corona virus is changing, it cannot be said that it will not affect children as much in the future. Therefore, the decision to open the school will be taken only when there is complete confidence that the epidemic will not be able to harm.
Schools will open in UP from July 1
The UP government has decided to open primary and junior schools from July 1. During this, only administrative work will be done in schools. Children will not be called to school yet. Only teachers and other staff will come to the school. Children's education will continue online only.
| | |
| --- | --- |
| State | Event |
| Delhi | Online classes will continue |
| UP | Will open from July 1, only teachers will come |
| Haryana | Schools, colleges closed till June 30 |
| Punjab | closed till 23 june |
| Maharashtra | no decision yet |
| Madhya Pradesh | Online classes will continue |
| Rajasthan | Schools open from June 7, with only 50% staff |
| Telangana | closed till 20 june |
| Kerala | no announcement yet |
| Himachal | Medical, Ayurvedic colleges will open from June 23, pharmacy and nursing schools will open from June 28 |
| Jammu and Kashmir | Schools, colleges closed till June 30 |
| Tamil Nadu | Decision will be taken after seeing the situation of Corona |
| Assam | Preparation for online classes continues, schools will remain closed |
| Karnataka | Teachers will come to school after the lockdown is over, session will start from July 15 |
| Bihar | Schools can open from July |
| Odisha | no decision yet |
| Goa | No decision yet, online classes from June 21 |
| Andhra Pradesh | no decision yet |
| Manipur | no orders yet |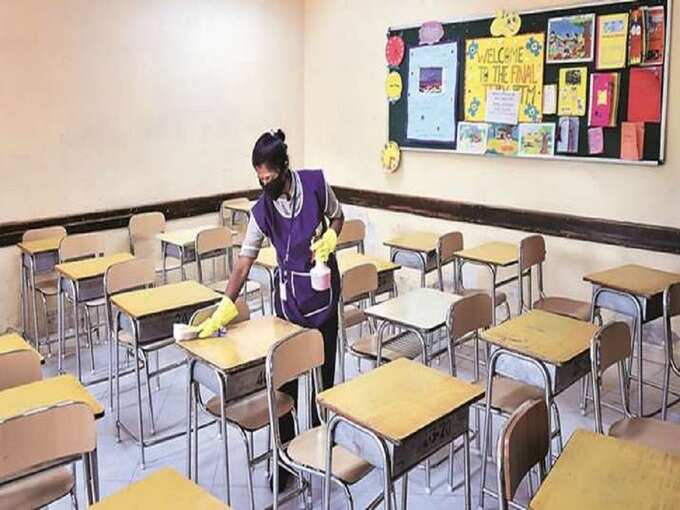 #school #reopen #news #school #reopen #news #latest #news #today #corona #wave #news