realme book and realme pad: Get ready! Now Realme Laptop and Realme Pad is also coming, just look at their features – realme to launch new device realme book and realme pad on 15 June, realme laptop price and features
Highlights:
Apple's MacBook and iPad-like design
Realme Book and Reality Pad launch on June 15
These realme products will be equipped with great features
New Delhi.
Realme Book and Realme Pad Launch Price Specs: Realme is spreading its wings in India in many other segments including smartphones, smartwatches, fitness bands and smart TVs and the company will soon launch laptops like Realme Book and tablets like Realme Pad in an attempt to give more types of electronic products to the people. . Next week i.e. on June 15, there is a global launch of Realme's new tablet and laptop, so it is believed that the entry of realme laptops and tablets is going to happen in India too, which is a matter of great pleasure for the users and they There will be more affordable options available.
Also Read – New Miracle! Along with smartphones, laptops will now be charged in half an hour, Huawei is bringing new technology
a lot is coming
At present, bumper sales of laptops of many other Chinese companies including Mi are being done in India. Recently, the company's India and Europe head Madhav Seth informed about the launch of the upcoming Realme Book and Realme Pad and introduced it with the tagline 'Hello World'. Seth also shared a picture of a portion of the laptop with this tweet, which has heated up the speculation market. The look of Realme's upcoming tablet is similar to Apple's MacBook with the same finish. Along with this, Realme's tablet has also been given an iPad-like look, which seems to suggest that Realme is bringing a prototype of Apple's tablet and iPad at a low price.
read this also-If you want to buy the best trimmer, then see these top 5 options in less than 1000 rupees, you will like it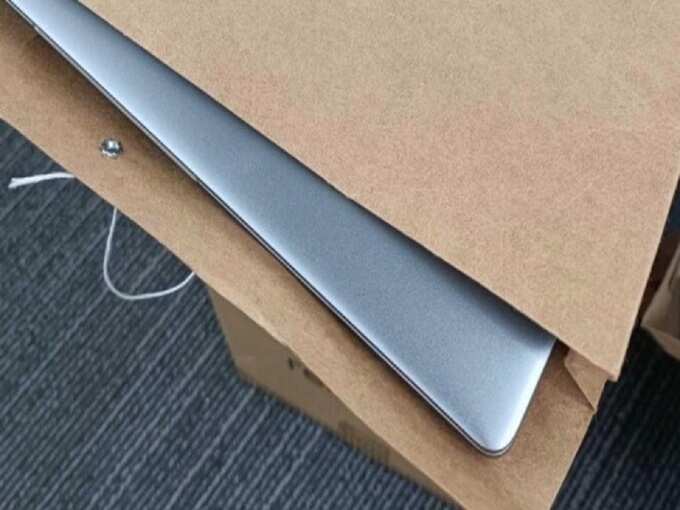 realme launch in india
According to the report of Android Authority, Realme Book and Realme Pad will be offered with a variety of features. According to the leaked image, the Realme Book will be offered with an aluminum body and 3:2 aspect ratio display. At the same time, it has been learned in the leaked report that there will be a speaker grill in the low-up portion of the Realme Pad. In the coming times, the details of all the features of Reality's tablet and laptop will be seen and they will be launched in India. At present, along with the budget and mid-range smartphones of Reality in India, Smartwatch and Smart TV are the rage. The company has created a ruckus by launching 5G smartphones with good features at a low price.
read this also-Check out POCO M3 Pro 5G, OnePlus Nord CE 5G and iQOO Z3 price features ahead of launch
read this also-The easy way to watch for free! Watch new movies and web series released on SonyLIV without money, there will be savings
#realme #book #realme #pad #ready #Realme #Laptop #Realme #Pad #coming #features #realme #launch #device #realme #book #realme #pad #June #realme #laptop #price #features