rahul dravid plan for team india: indian team ko lekar kya hai rahul dravid ka plan
New Delhi
The depth of Indian cricket was seen in the first half of the year 2021. Young players like Rishabh Pant, Washington Sundar, Mohammad Siraj and Ishan Kishan gave the team big and important wins. Most of these heroes have come out of the Rahul Dravid School of Cricket. All belonged to the National Cricket Academy. This made it clear that Indian cricket is ready for a long journey.
It's about the year 2016. Dravid was the coach of the Under-19 team. The team came after playing the World Cup. He told our colleague Times of India, 'As a coach, I have realized that I cannot give him the kind of coaching I have got. I changed him and that's the funniest thing. I need to challenge my own thinking.
Now come August this year. India declared their second innings at Lord's and invited England to bat with very few overs left. But Dravid's special and Team India's new bowling coach Paras Mahambre had claimed, 'It is great to see that the process we were following with different players was on the right track. We first wanted to groom him in first-class cricket. We wanted him to establish himself here first and then go into international cricket.
The word 'process' is used a lot in Indian cricket. In the last two decades, it has been spoken excessively many times. But Dravid in particular has acted as someone who maintains the supply line for Team India.
It is not just a matter of technique, work ethics and understanding of the game. This new team of coaching staff will take a more academic approach in building a team. Equal attention will be given to the numbers and the mind of the players.
Mahambre told us in August, "We talk to players in India-A and U-19 at the NCA on their data and statistics as well as their strengths. We believe in making them. It is very important to have clarity on all these things. Rahul will sit with the players and tell them why a special decision has been taken for them.
He had further said, 'Talk to them about their figures. It's not just about the match and the over. Rather it is also to be taken into account that how many balls a bowler or batsman throws or plays in practice. There have been many such instances where many in-form players withdrew themselves from India A matches to save themselves.
Mahambre further said, 'It is important for us that we trust the players. So we used to pay more attention to the light things. We used to discuss not only cricket but also a little bit of family and background. We used to try to understand the mood of the players as well as the conditions they are going through. We needed to do this so that our message could reach everyone. You give them the option to know what will work for the players, the players will reach the right option.
Dravid has started trying to understand the mood of the players from the very next day of becoming the coach. He called the players and talked to them. Listened to his opinion and then sat down to prepare the team for their first match in Jaipur.
plan for pacers
The plan has been prepared for the pacers. "It will be interesting to see how long senior fast bowlers like Ishant Sharma and Mohammed Shami play," said Mahambre. How much time do young players need to gain experience? Siraj and Shardul have got some chances. Then there is Avesh Khan, Navdeep Saini, Deepak Chahar too. We have to prepare such combinations in every series that the young bowler is playing with the senior bowler so that they can gain experience.
Trust all-rounders
Since Kapil Dev, the Indian team is looking for a fast bowling all-rounder. The disappointment has grown with Hardik Pandya not reaching that level.
He further said, 'This search will go on forever. Building a team balance is always a challenging task. But it largely depends on the players. Players both bowling and batting may not be able to give you the required numbers at times. After that there is also the risk of injury. But you have to gain their trust and tell them that you have to take special care of them. They have to realize that being a fast bowling all-rounder is a big deal.
In this difficult time, Dravid and Mahambre would like to challenge themselves and hope that their hard work pays off.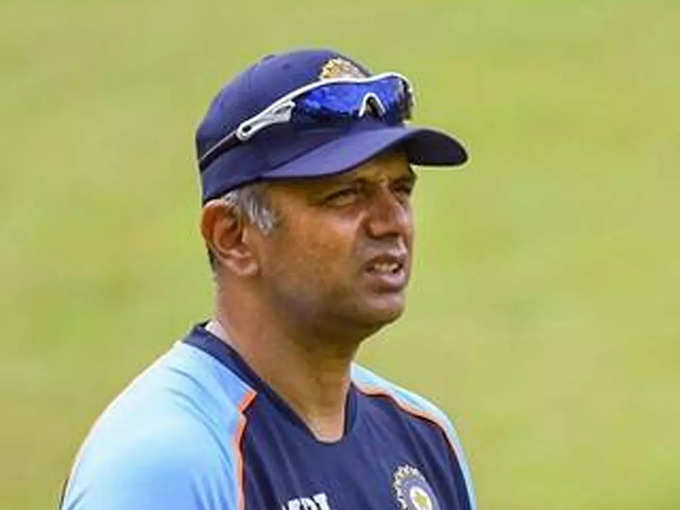 #rahul #dravid #plan #team #india #indian #team #lekar #kya #hai #rahul #dravid #plan