Purnia DM blood saved baby life: Purnia ke dm ke khoon se kaise bachi 4 din ke masoom bacche ki jaan janiye
Patna
In the Corona era, where people themselves are struggling for their lives. In such a situation, the District Magistrate of Purnia, Rahul Kumar set a special example. Actually, in view of the Corona crisis, people are withdrawing from donating blood. In such a situation, there was a shortage of blood in the blood bank of Bihar, due to which the problems of other patients increased. As soon as the DM of Purnia (Purnia DM Rahul Kumar) came to know about this matter, he himself went ahead and donated blood, as well as appealed to other people to donate blood. Meanwhile, the life of a four-day-old newborn child was saved by the DM's blood donation.
Know how the child's life was saved

Purnia DM Rahul Kumar gave this information by tweeting from his Twitter handle. He has shared a screenshot of a WhatsApp in his tweet. In which it is written with a picture of a child, 'Your blood came in handy for this child today, 4 day old newborn baby, B-negative blood group is your sir.' Replying to this message, it is written 'God Bless'. Reacting to this WhatsApp screenshot, Purnia DM wrote – #satisfaction.
Also read: – Blood banks of Bihar, battling lack of blood in Corona crisis, increased difficulty of Thalassemia patients
Purnia DM had donated blood on May 30, made a special appeal to the people
This tweet came on the official Twitter handle of District Administration Purnia on 30 May. It was told in this tweet that blood was donated by Purnea District Magistrate Rahul Kumar for uninterrupted blood supply for Thalassemia and other serious patients during the Corona epidemic. Along with this, an appeal was made to the common people to donate blood. 'Let's donate blood! Together we will win the war.
Corona: Bihar Health Minister's clarification on the big jump in deaths
Thalassemia and other patients' problems increased due to decrease in blood donation
Keep in mind that there is a continuous decline in the cases of corona virus in Bihar. However, due to the epidemic, the problems of many other patients increased because people started holding back from donating blood. Due to this, the blood banks of Bihar started battling with the shortage of blood. Due to which the lives of Thalassemia and other patients of the state came to the fore. The family was finding it very difficult to arrange blood for them. In view of this, the DM of Purnia himself went ahead and donated blood and appealed to the people to come forward in this.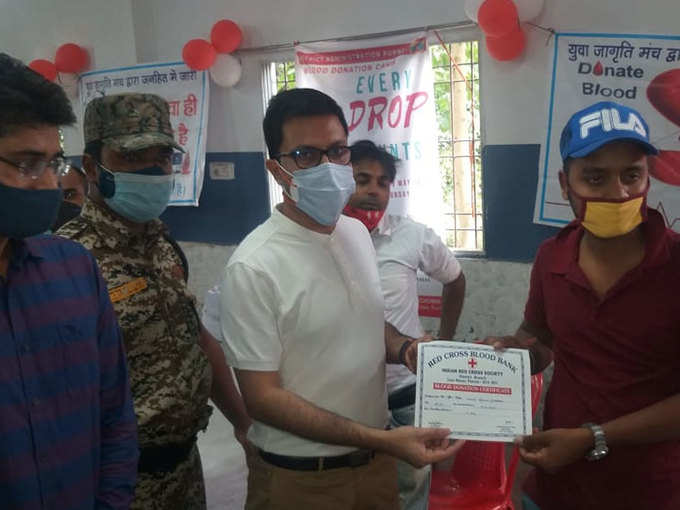 #Purnia #blood #saved #baby #life #Purnia #khoon #kaise #bachi #din #masoom #bacche #jaan #janiye