punjab congress news: capt amrinder singh latest news update: capt amrinder singh latest news update
New Delhi
A three-member committee formed to resolve the discord of Punjab Congress held a long meeting with state Chief Minister Amarinder Singh on Tuesday. In this meeting, which lasted for about three hours, along with considering the formula to remove the discord, preparations were made to come together in the upcoming assembly elections. The meeting between the committee headed by Leader of Opposition in Rajya Sabha Mallikarjun Kharge and Amarinder emphasized on accepting dissent.
It is being told that the committee has asked Captain Amarinder Singh to convince the dissatisfied MLAs at the earliest because before the elections it is necessary that the MLAs should be satisfied. Amarinder Singh had a meeting with the 3-member Congress Committee in Delhi as part of efforts to resolve the infighting of the Punjab Congress. The meeting was held at the office of senior leader in Parliament Mallikarjun Kharge.
Consulted more than 100 leaders
The committee had recently taken their opinion from over 100 Congress leaders hailing from Punjab, including Chief Minister Amarinder Singh, former minister Navjot Singh Sidhu, several ministers, MPs and MLAs. Apart from Kharge, Congress general secretary and Punjab in-charge Harish Rawat and senior Delhi Pradesh Congress leader JP Agarwal are included in this committee.
Rahul not happy with Sidhu's statement
According to sources, both Rahul Gandhi and the committee are not happy with Navjot Singh Sidhu's statement that "two families are taking advantage in Punjab". The Committee and the High Command are of the view that he should not have made such statements publicly. A few weeks ago, there was a heated argument between Chief Minister Amarinder Singh and party leader Navjot Singh Sidhu. These days Sidhu is once again surrounding the Chief Minister.
Pargat also met Rahul
MLA Pargat Singh and some other leaders of the Pradesh Congress Committee have also opened a front against the Chief Minister. Pargat Singh also met Rahul Gandhi in Delhi on Tuesday. He said, 'I raised the same issues which I have been raising earlier. Those issues should be resolved even if Captain Amarinder resolves them. I have no problem.'
Amarinder not happy with repeated appearances
Quoting sources, it is reported that Amarinder Singh is also angry with the Congress party due to repeated appearances. Even in the past, he has been taking a different stand on many issues with the high command. The captain also appeared before the Congress high command on 4 June.
Punjab CM Captain Amarinder Singh thanked PM Modi for the decision to provide free corona vaccine to all people above the age of 18 years. Before the elections in Punjab, many political meanings of this different tone of Amarinder were extracted amid factionalism. On this matter, the Congress party appeared to be an attacker on the central government. But the Capt.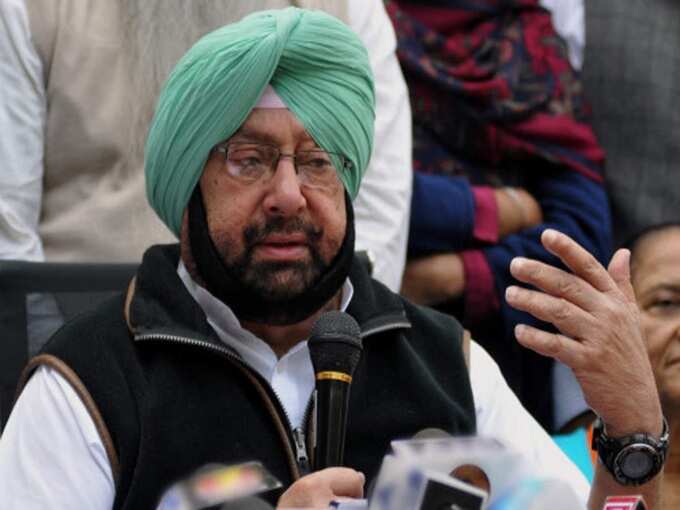 Captain Amarinder Singh (File photo)
#punjab #congress #news #capt #amrinder #singh #latest #news #update #capt #amrinder #singh #latest #news #update