Pune chemical factory fire: Lessons not even learned from the accident that happened 8 days ago, 18 lives lost due to negligence? Company owner arrested – owner of pune sanitizer factory nikunj shah arrested, 18 people lost their lives in that accident
Highlights:
18 people died in the fire incident in Pune's sanitizer factory
A case of culpable homicide not amounting to murder was registered against the owners of the company.
The police arrested the owner of the company Nikunj Shah in this case.
Pune
The police has arrested the owner of the company in connection with the fire incident in the chemical factory of Pune. The name of the arrested accused is being told as Nikunj Shah. Sanitizer was made in the factory where the fire broke out. Most of the women worked in this factory. A total of 18 people died in this fire on Monday, while five went missing.
Even 8 days ago there was an accident in the company
Paud Police of Pune Rural has registered a case of culpable homicide against the company owners. According to the information, there was a small fire in the company even 8 days ago, but no one died in it. However, during this time a lot of similar was burnt to ashes. Despite this, the owner of the company did not take precautions and it became a major accident.

Pune chemical factory fire: 17 were burnt alive… Search operation on, summons sent to company owner
5-5 lakh compensation of family members
The police have registered a case under sections 304(2), 285,286 and 34 of the IPC in this whole matter. Police are still looking for other owners of the company in this case. The Maharashtra government has announced a compensation of Rs 5 lakh each to the families of those who lost their lives in the accident. Apart from this, the government has also formed a committee to investigate the matter.

Pune Fire: A massive fire broke out in Pune's sanitizer factory, 18 people died, PM Modi expressed grief
fire in packaging section
A fire brigade official said that according to company officials, the fire started during 'packing' of plastic material in the premises. "The fire started and spread due to a spark in the 'packaging section'," he said. The fire spread rapidly due to plastic around it. It was told by the fire department that 37 employees were working here at the time of the fire. Bodies of 18 people were recovered while 19 people were pulled out.

(Report- Avinash Pandey)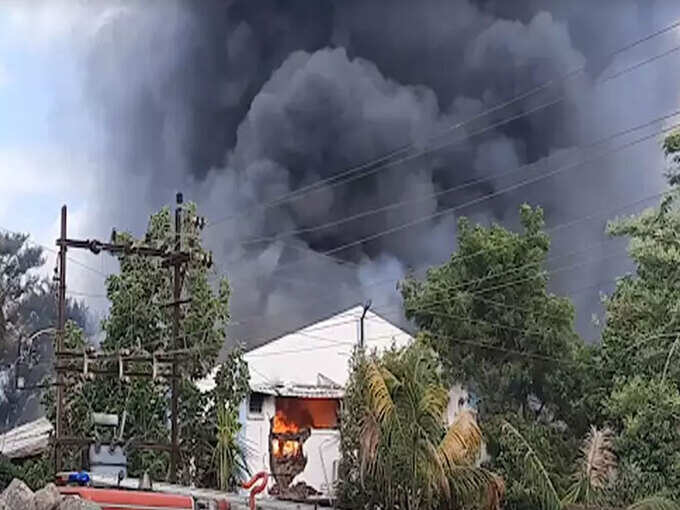 file photo
#Pune #chemical #factory #fire #Lessons #learned #accident #happened #days #lives #lost #due #negligence #Company #owner #arrested #owner #pune #sanitizer #factory #nikunj #shah #arrested #people #lost #lives #accident