Professor givig electirc shock to husband: doctor niraj pathak death news: police arrested wife professor mamta pathak, she killing him with electric current
Highlights:
Medicine expert Dr. Neeraj Pathak revealed in the massacre
Professor wife Mamta Pathak carried out the incident
After giving sleeping pills in food, he was killed by electrocution
The dead body was kept in the house for two days, after which the police was informed
Mamta Pathak is a professor of Maharaja College Chemistry, a dispute with husband for 11 years
Chhatarpur
The police has arrested his professor wife, exposing the medical expert Dr. Neeraj Pathak. In the police interrogation, the wife said that she had seen a video, which said that if the body is kept for two days after poisoning the food, the post mortem does not contain a poison trace. The police are also surprised after the revelation of the professor's wife.
Professor Mamta Pathak has told the police that on April 29, after giving sleeping pills to Dr. Pathak for food, the body was kept in the house for two days, after which he informed the police. For this reason, PM was not reported to have died due to poisoning. The police have arrested his professor wife Mamta Pathak in the Dr. Neeraj Pathak murder case. Since the murder of Dr. Pathak, there was a suspicion of killing his wife.
'Raj' of goons on the road, firing from rifle and pistol in public, MP police kept their eyes closed!
Police PRO Shashank Jain said that on May 7, the police had officially taken Mamta Pathak into custody. Mamta Pathak and her husband Neeraj Pathak were in a dispute for the last 11 years. They both lived separately.
Mandla News: Sentencing for violation of Corona curfew – care of Kovid patient, this police drama going viral
Police said that for some time, Mamta Pathak and her son once again started living with Dr. Neeraj Pathak at his residence in Lokanathapuram. Mamta used to doubt her husband's character, due to which both of them had lodged a police report against each other thrice in the last 11 years. Before Neeraj Pathak's death, Mamta Pathak had posted a post against her on social media, accusing Dr. Neeraj Pathak of feeding poisonous substances to her and her son.
Delegation of minister's representative in Shiva 'Raj', Ujjain's government hospital in pocket, used to fetch people beds with money
Relatives had told about harassment
After the incident, relatives had told the police about Neeraj Pathak being locked in the room and tortured and not given food. Disclosing the Neeraj Pathak murder case, the police said that the accused Mamta Pathak has confessed that she has added poisonous substance to Neeraj Pathak's food. When Neeraj became unconscious in her room after having food, she went to see twice whether death occurred or not. After this, carrying the extension board from below reached the room where Neeraj was lying unconscious. Neeraj got a current from that board.
Congress poster Lady Buldi Bai, no more, returned home a day before winning from Corona, died of heart attack
After Neeraj's death, she took her son to Jhansi, where he had thrown the extension board along the Betwa River on the way. People are surprised after the arrest of Professor Mamta Pathak. Police has sent Mamta Pathak to jail after production in court.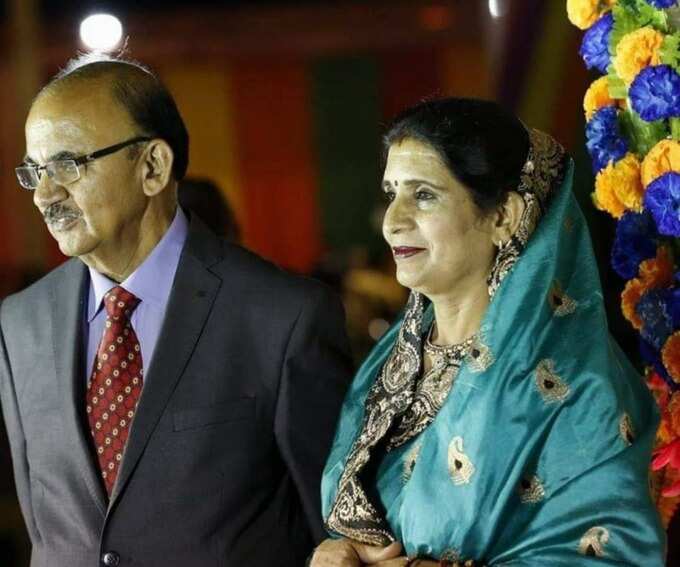 #Professor #givig #electirc #shock #husband #doctor #niraj #pathak #death #news #police #arrested #wife #professor #mamta #pathak #killing #electric #current