Poisonous liquor: hooch tragedy claimed eighth live in gopalganj bihar
Highlights
Death toll due to spurious liquor rises to 10 in Gopalganj
5 people died on Thursday after 5 people on Wednesday
So far 4 accused have been taken into custody
Family claims – death due to poisonous alcohol

Gopalganj
The death toll in the spurious liquor scandal in the district has now risen to 10. Two more people who were ill after drinking spurious liquor died here. He was being taken to Patna for treatment. Among the dead are Suraj Ram and Baliram Ram of Mohammadpur. At the same time, a victim, Durga Sharma, died during treatment at PMCH.
Family claims – death due to poisonous alcohol
The family members of Durga Sharma allege that they drank spurious liquor in Mohammadpur itself. The deceased Durga Sharma was a resident of Balra-Hasanpur village of Barauli. He was addicted to alcohol and had gone to Mohammadpur to drink. As soon as the information of the death was received on Thursday morning by Manjit Singh, former MLA of Baikunthpur and JDU state vice-president, he reached Balra to meet the relatives of the deceased.


Hooch Tragedy: Free liquor distributed in Bihar Panchayat elections turned out to be poisonous! There was a stir due to the death of four people in Gopalganj
Former MLA Manjit Singh said that the district administration is conducting a fair investigation into the Gopalganj spurious liquor scandal. Apart from this, two people have also died in Mangolpur of Mohammadpur. The dead included Chandra Ram and Indrajit Ram. Now the death toll has increased to 8.


Hooch Tragedy: Liquor ban failed in Bihar, after 5 big scandals and death of 82 people in one year, burning questions on Nitish's systemthe death of these people
Let us inform that in Mohammadpur village and Kushahar village of Mohammadpur, 5 people died on Wednesday due to drinking spurious liquor. On Thursday, three more sick people died during treatment. Due to which the death toll has now increased to 8. The dead include Santosh Sah, Chhotelal Prasad, Chhote Lal Soni, Rambabu Rai, Mukesh Ram and Durga Sharma, Chander Ram and Indrajit Ram of Mohammadpur.

Four accused in police custody
Here the police raided on Wednesday and also recovered several pouches of liquor from the house of Mukesh Ram, who died in the liquor scandal. Which has been seized and sent to Patna for investigation. SP Anand Kumar said that the Excise Department and District Police had also detained 4 people during the raid. In this, 3 people will be sent to jail.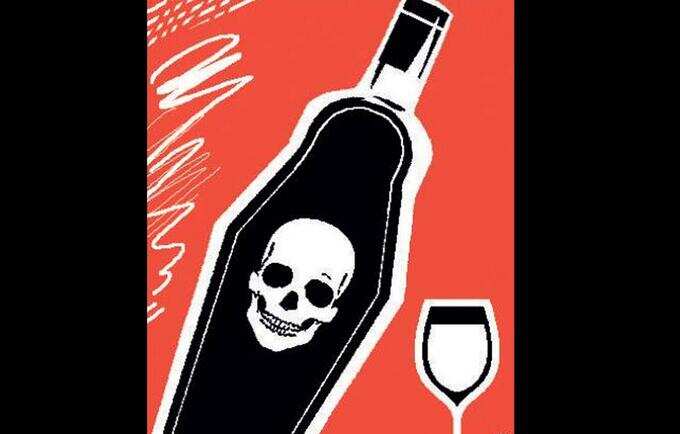 symbolic picture
#Poisonous #liquor #hooch #tragedy #claimed #eighth #live #gopalganj #bihar