pla live fire drills: Thousands of PLA Soldiers Conduct Live Fire Exercise in Tibet
Beijing
Talks are going on between India and China to resolve the border tension in Ladakh. On the basis of the agreement reached in these meetings, both the countries have also withdrawn their army from Pangong Tso Lake and Gogra Heights. Meanwhile, in Tibet, the Chinese army has exposed its plans once again by conducting live fire drills. There is also a report that in a few days, the 13th meeting of the Corps Commander level is going to be held between India and China regarding the hot spring.
10 thousand Chinese soldiers joined
China's Defense Ministry said on Friday that nearly 10,000 People's Liberation Army (PLA) soldiers have participated in a round-the-clock live-fire exercise code on the Tibetan plateau. The Chinese military has named this drill as "Snowland Mission 2021". It is being told that this maneuver has been done at an altitude of 4500 meters above sea level. In such a situation, it is a clear indication that the Chinese army is practicing fighting in high altitude areas.

Live fire drill of British and American warships under the nose of China, open challenge to Dragon
China preparing for war in high altitude areas
The Chinese Defense Ministry said that more than 10 brigades and regiment combat units included in the PLA Tibet Military Command have checked the weapons' overall operational and effectiveness. The Tibet Military Command of the Chinese Army has the responsibility of protecting the border with India. The PLA said in a statement that the maneuver was an all-time, all-domain, all-factor, round-the-clock live-fire exercise.

Now China is preparing for war in the west of India, shells and bombs are being fired from warships
practiced effective attack on the enemy
In this, the practice of attacking the enemy was done by combining all the weapons of the PLA together. The Chinese army also told that during this time the preparations for the deployment of army and weapons in the mountainous areas were also investigated. In this operation, the preparedness of accurate attack, effective impact on the enemy and self-supporting logistics were also checked.

China is provoking India for war, live fire drill done by helicopter in Aksai Chin
China carrying soldiers by high speed train on Arunachal border
China had reported a few days ago that it has deployed its troops using high-speed trains from Lhasa to Ningchi, about 17 km from the Arunachal border. In such a situation, the challenges for India have increased from Arunachal Pradesh to Ladakh. China has been rapidly increasing the construction infrastructure in the border areas of Bhutan for some time now.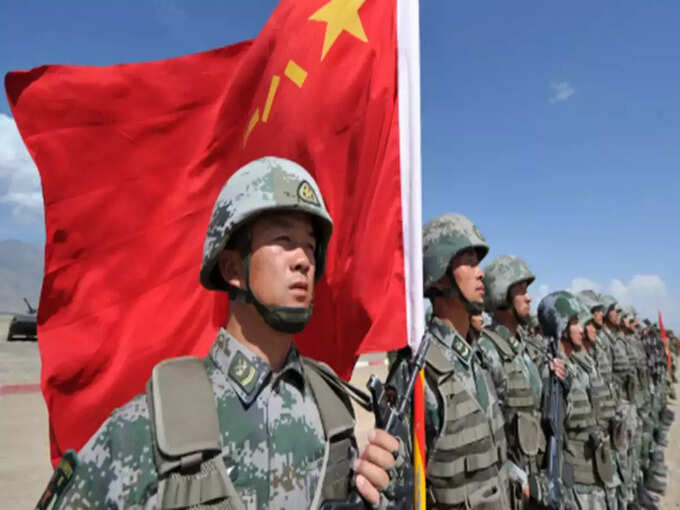 chinese army
#pla #live #fire #drills #Thousands #PLA #Soldiers #Conduct #Live #Fire #Exercise #Tibet