param bir singh news today: parm bir singh ne supreme court se kaha ki jaan ko hai khatra
Highlights
Parambir Singh's lawyer said in the Supreme Court that the former commissioner will appear
Parambir Singh said that his life is in danger so he is hiding
Parambir Singh said that he is not wrong, nor is he evading investigation
Mumbai
Former Mumbai Police Commissioner Param Bir Singh agreed to appear on Monday. The agencies were looking for him for several days. Lookout notice was issued against him. There were also reports of his fleeing abroad, but on Monday suddenly his lawyer reached the Supreme Court and told the court that he was in India and not absconding.
Param Bir Singh, through his lawyer, told the apex court that he was in India. He has not left the country anywhere but he is in danger of his life so he is hiding.
'I'm not mistaken'
Former Mumbai police chief told Supreme Court, 'I am ready to appear before CBI within 48 hours. If I am wrong, then I should be arrested.
The whereabouts address was sought from the lawyer
A Supreme Court bench headed by Justice SK Kaul had asked his lawyer to inform the court about Singh's whereabouts. The Supreme Court also granted protection from arrest to Param Bir Singh and asked him to join the investigation.
Court agrees to hear the petition
The court has agreed to hear the petition of Parambir Singh. Supreme Court issues notice to Maharashtra government and CBI. The next hearing of the case has been fixed for December 6.
The court said, the matter is getting complicated
The court expressed concern over the ongoing dispute between former Maharashtra Home Minister Anil Deshmukh and Param Bir Singh and said, "We find the picture very disturbing." The court also said that the matter is getting complicated day by day.
Bombay High Court has declared criminal
A magisterial court in Bombay on Wednesday declared Singh and some other city police officers declared criminals in an extortion case. Former commissioner Singh had last visited his office in May this year after which he went on leave. The state police had told the Bombay High Court last month that his whereabouts were not known.
Mumbai Police had demanded to be declared a criminal
The crime branch of Mumbai Police, which is probing the extortion case, had demanded that he be declared a criminal. The Mumbai Police had said that since the IPS officer could not be traced even after the issuance of the non-bailable warrant, he should be declared a criminal.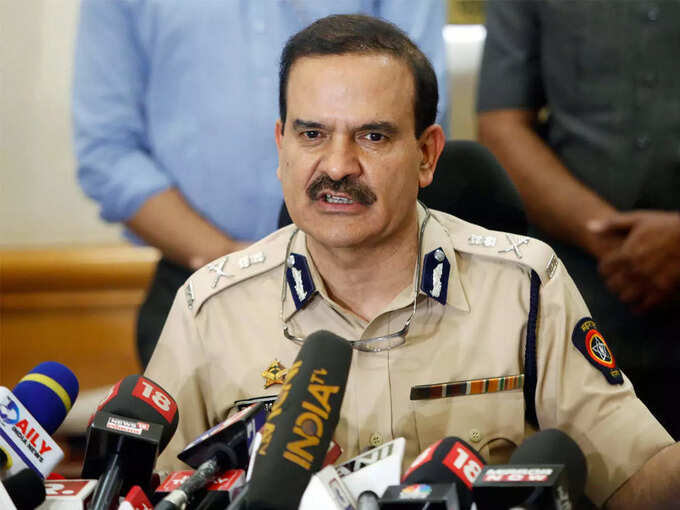 Parambir Singh
#param #bir #singh #news #today #parm #bir #singh #supreme #court #kaha #jaan #hai #khatra