Pakistan anti rape law: Parliament approves anti-rape law in Pakistan
Highlights
Parliament approves anti-rape law in Pakistan
Now habitual rapists will be castrated
The Pakistani cabinet had given approval as an ordinance only last year.
Islamabad
The Parliament of Pakistan has approved a stringent law to stop the increasing incidents of rape in the country. Under this law, the culprits of rape will also be made castrated (neuter) by giving them medicine. The purpose of this law is to expedite the conviction of rape and to impose severe punishment. The incidents of rape of women and children in Pakistan have seen a significant increase, after which the pressure on the government to implement stricter laws was increasing.
Approval was given in the form of an ordinance only last year
The Imran Khan cabinet had in November last year approved an ordinance making rape convicts impotent. After which President Arif Alvi also signed this ordinance. Like India, in the Constitution of Pakistan, it is necessary to introduce any ordinance in the Parliament within a certain time frame. Therefore, the Government of Pakistan has got this ordinance passed in the form of a bill.
Trial of rape cases will be completed in 4 months
After this law, special courts will be set up across the country and there will be speedy trial of rape cases against women and children. The courts will complete the hearing in four months. Provision has been made for castration of those who have committed the offense of rape for the first time or repeatedly. However, for this the consent of the convict has to be taken.

Strict law made in Pakistan against rape, the culprits can be castrated
Medical examination of the victim will be done within 6 hours of filing the report
The most important provision in the law is that of castration of the guilty by giving medicine. This process will be completed under the guidance of the notified board. Provision has been made in the Act that the Anti-Rape Cell shall get the victim investigated within six hours of the report of the incident. Under the ordinance, the accused will not be allowed to cross-examine a rape victim. Only the judge and the lawyer appearing for the accused will be able to question and answer the victim.

Rapists will be made impotent in Pakistan! law approved
Policemen will also be punished for negligence
Policemen and government officials who are negligent in investigation can be imprisoned for up to three years and also fined. The identity of the victims will not be revealed and action will be taken against those who reveal the identity. A database of sexual assault offenders will also be prepared with the help of the National Database and Registration Authority. Prime Minister Imran Khan had recently announced a strict law to deal with the increasing incidents of rape in the country.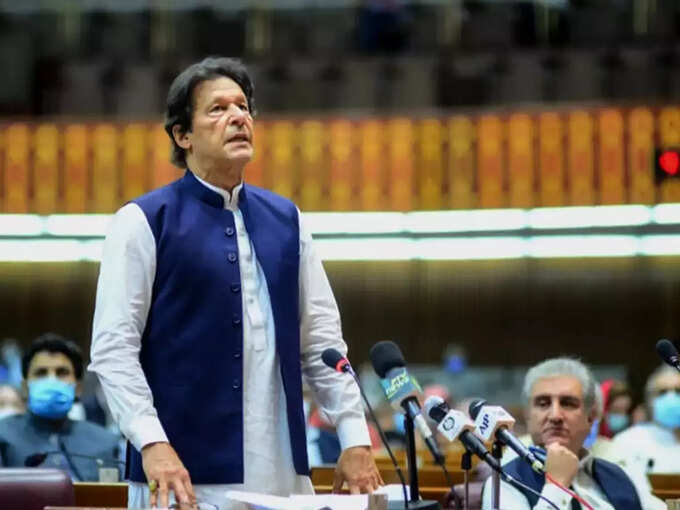 Imran Khan in Pakistan Parliament (file photo)
#Pakistan #anti #rape #law #Parliament #approves #antirape #law #Pakistan