Non Veg Ban in Mathura: Liquor Ban in Mathura: Sale of liquor and meat will be banned in Mathura, CM Yogi announced on Janmashtami – selling liquor and non veg will be banned in mathura
Highlights
Preparations to ban the sale of liquor and meat in Mathura
CM said- goal to save spiritual and cultural heritage
CM Yogi went to Mathura to participate in the celebration of Krishna Janmashtami
Mathura
On the occasion of Janmashtami, CM Yogi, who reached Krishna city Mathura, has made a big announcement. CM Yogi has said that the sale of meat and liquor will be completely banned in Mathura. Its purpose is to save the spiritual and cultural heritage here. CM Yogi had gone to Mathura on Monday to take part in the celebration of Krishna Janmashtami.
CM Yogi said that instructions have been given to the district administration in this regard to make necessary action plan to stop the sale of meat and liquor. The CM said that arrangements will also be made for the rehabilitation of those who are engaged in this work.
CM attended Janmashtami program
In Shri Krishna Janmashtami, Chief Minister Yogi Adityanath attended the Janmashtami program organized in Mathura. Here he addressed the people from the stage and greeted everyone on the occasion of Shri Krishna Janmashtami, while attending the Shri Krishnaotsav organized at Ramlila Ground. After this he joined the worship. He said that on this holy day Lord Krishna had incarnated on this holy land about 6000 years ago. He told that in the year 2020 due to Corona, the program could not be organized.
Corona is under control, but security is necessary
This year the pandemic is completely under control but safety is essential. Corona has created a furore in the world along with the whole country. Like Bihariji had killed many demons. Similarly, please end Corona as well. He said that I have just come from Firozabad. There many children have died prematurely from dengue. At the same time, information about the death of children has also been received in Mathura. My condolences to their families. Carelessness in illness is always dangerous. That's why vigilance and awareness is extremely important.
'Leaders of other parties did not come except BJP'
During this, CM Yogi said that along with development in the country and the state, efforts are being made for cultural and religious identity. The construction of a huge Ram temple is going on in Ayodhya. After independence, Ramnath Kovind is the first President and Narendra Modi is the first Prime Minister who visited Ayodhya for the first time to see Ram Lalla. Politicians who were earlier afraid to go to the temple, now they are also telling Shri Ram as their own. He said that leaders of parties other than BJP did not come for Hindu festivals. Alerts were issued that there would be no programs in the night. Our Kanhas are born only at 12 o'clock in the night. The CM said that we should now preserve the religious heritage.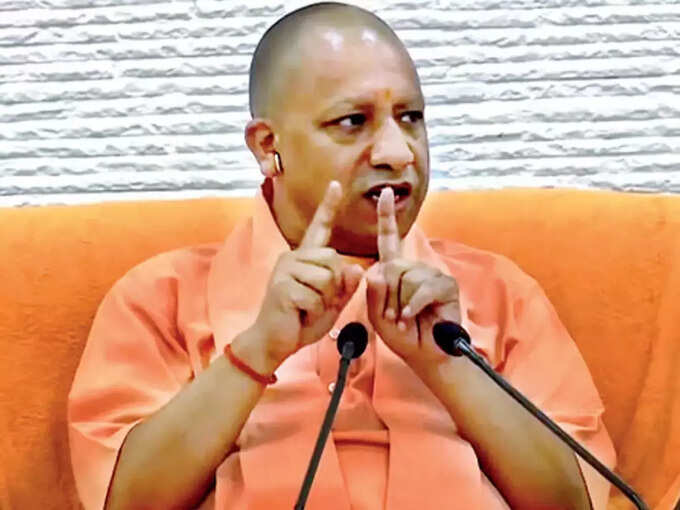 CM Yogi ordered
#Veg #Ban #Mathura #Liquor #Ban #Mathura #Sale #liquor #meat #banned #Mathura #Yogi #announced #Janmashtami #selling #liquor #veg #banned #mathura