Newly elected Gram Pradhan in UP talk with CM Yogi: Chief Minister Yogi Adityanath Interacted with Pradhan: CM Yogi interacted with village heads
Highlights:
58,176 village heads participated in this dialogue program of the Chief Minister.
Uttar Pradesh Governor Anandiben Patel was also present
Our recovery rate is good, positivity rate also came down – CM Yogi
Make your village a smart village- CM Yogi
Lucknow
Chief Minister Yogi Adityanath spoke to the newly elected village heads on Friday. During this, he discussed the important role of the princes regarding the current corona epidemic. 58,176 Gram Pradhans participated in this dialogue program of the Chief Minister. During this, he talked about the correct use of the budget for the development of the village. During this, State Governor Anandiben Patel was also present. The entire event was held virtual.
The Chief Minister said that a lot of budget is being sent to the Gram Panchayats by the Central Finance. In the budget of the state finances too, about 10 thousand crore rupees have been lying in the gram panchayats. Chief Minister Yogi Adityanath insisted that all the activities should be conducted from one place in the village.
Praise by mentioning the female head of Saharanpur
CM Yogi while addressing the village heads said that they are happy that many village heads started working closely with the monitoring committees immediately after the result without waiting for the formalities of swearing. Recently I went to Saharanpur, there I saw that a lady head, Corona was providing food to patients from her home. Used the Gram Panchayat Bhavan for his stay. Many such inspiring works are being done all over the state.

Coronavirus in UP: the record of testing made in UP between Corona to Rust, did this amazing in 42 days
Our recovery rate is good, positivity rate also came down – CM Yogi
CM Yogi Adityanath said that due to the guidance of Prime Minister Modi and the support of the public, today the situation is that the state about which experts had estimated that one lakh cases will come here every day in May, the total number of patients there is 52000 is. In the last 24 hours, a quantity of 2402 new corona patients were found here. Our recovery rate is very good, so the positivity rate has come down rapidly.
Ara News: Pipa bridge connecting UP-Bihar opened due to cyclone YAS
'Not a single eligible person should be deprived of ration'
CM Yogi said that Corona has had a great impact on all of us. Our priority is to save both life and livelihood. The Central Government and the State Government are making arrangements for the maintenance of all. Under the inspiration of the Prime Minister, free ration is being given in June and July, then the state government will distribute ration in June, July and August. The village headmen should ensure that not a single eligible person is deprived of ration. There should not be any incident anywhere. Corona protocol should be followed at all stores.

Corona Vaccination: Corona vaccination campaign to begin in UP, target of 1 crore vaccine in June
'Whoever voted and who did not help everyone'
CM Yogi stressed that now all of you are village head. Even the one who voted, the one who did not. Treat everyone as equal. Provide benefits of government schemes to every eligible person. If not toilets, get toilets built, if not housing, then get the benefit of Prime Minister / Chief Minister Housing Scheme, add to pension schemes. If poor, get Ayushman card with medical facility up to 05 lakh. This is all your responsibility.

During the Corona period, the MP police guarding the river-ponds bordering UP, understand the whole matter

Make your village a smart village- CM Yogi
Chief Minister Yogi Adityanath asked the village heads to make all necessary efforts to make their village a 'smart village'. There should be a competition. There should be a college, a playground. Be a hospital Be the road. Be clean There is no shortage of funds. In every gram panchayat, the village secretariat should be completed fast. There is internet. There should be a seating arrangement for a banking friend. Be a public address system. Get it all done. If there is any need, all will be helped by the government.

UP: Chief Minister Yogi has given huge relief to UP's power consumers, who are struggling with Corona, will not increase electricity prices
Made aware for the rainy season
CM Yogi said that the rainy season is about to begin. It is also a carrier of diseases. Protect your village from waterborne or viral diseases like Encephalitis, Chikungunya, Dengue, Malaria. For this, the most important is cleanliness during the day, sanitization in the afternoon and fogging as soon as evening. This work must be done every day, not every day, but at intervals of two days. Let there be a flow in the drains. There should be no water logging. Keep in mind that the Health Department will arrive in the village later, the first responsibility of all these is the responsibility of the Gram Panchayats.
New faces in Yogi government's cabinet… Top News of UP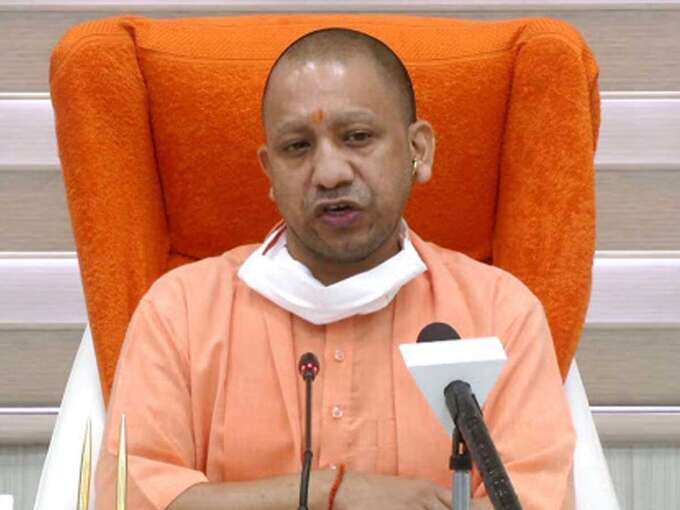 .
#Newly #elected #Gram #Pradhan #talk #Yogi #Chief #Minister #Yogi #Adityanath #Interacted #Pradhan #Yogi #interacted #village #heads