new zealand vs australia final: world t20 final these five new zealand players can win two icc events in a calendar year
Dubai
If New Zealand's team wins the T20 World Cup title, then it will be a big thing for it, it will be a very special achievement for its five players. A feat that will not be easy for other players to repeat. Five players of the Kiwi team, which became the world champion in the Test format this year, are also included in the T20 World Cup team. Four of these have been part of the playing XI in almost every match.
Captain Kane Williamson, Devon Conway (missed from the final due to injury), Tim Southee and Trent Boult, as well as Kyle Jamieson (missed in the last six matches) also played in the final of the Test Championship. If Jamieson gets a chance in the final of the T20 World Cup, then the big achievement of winning the World Championship of both the formats will be in the name of these players. Repeating this feat in future will not be so easy for any team or at least player.


it might be the first time
New Zealand achieved the feat of becoming the first ever World Test Championship champions by defeating India by eight wickets in Southampton on 23 June this year. It was only the second time that New Zealand had won the title of a tournament organized by the ICC. In 2000, New Zealand defeated India by four wickets to win the ICC Champions Trophy, which was their first ICC title. If the Kiwis win the T20 world title, they will become the first team to win the title in the longest and shortest formats of the game together and in one year.

T20 WC Final Aus vs NZ: When and where to watch the final of T20 World Cup 2021
Both the teams never won the T20 World Cup
Australia and New Zealand have not won the T20 World Cup title till date. Australia had reached the final of the 2010 T20 World Cup where they were defeated by England by 7 wickets. New Zealand has entered the final of the T20 World Cup for the first time. The Kiwi team, which is doing consistently well in ICC tournaments, can be considered as a title contender. Australia cannot underestimate that.

… so Laxman became the head coach of Team India, BCCI had prepared Plan-B
Only second match at neutral venue
Although a total of 14 T20 International matches have been played between Australia and New Zealand so far, only one T20 International match has been played between these two teams at Neutral Venue. This match was played during the last T20 World Cup in Dharamsala on 18 March 2016, which New Zealand won by 8 runs.

T20 World Cup Final 2021: Australia has a chance to change history, Finch said – we were told weak
Australia vs New Zealand in final of ICC men's tournaments

Australia won by 6 wickets in the final of the 2009 Champions Trophy
Australia won by 7 wickets in the final of the 2015 ODI World Cup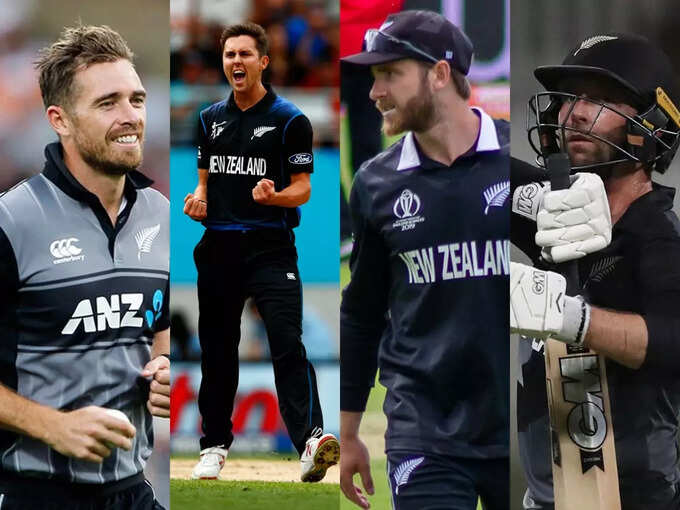 New Zealand cricket team
#zealand #australia #final #world #t20 #final #zealand #players #win #icc #events #calendar #year