Navjot Sidhu Interview: Punjab CM Amarinder Singh Reaches In Delhi, Navjot Singh Sidhu Attacks Him – 78 MLA In My Group…Rahul-Priyanka Supreme…Sonia Boss…
Highlights:
Punjab CM Captain Amarinder Singh has reached Delhi
Amarinder to appear before Congress High Command on Tuesday
Here Navjot Singh Sidhu again targeted Amarinder Singh
Chandigarh
There is a lot of turmoil going on in Punjab Congress these days. Chief Minister Captain Amarinder Singh and Navjot Singh Sidhu are constantly attacking each other. Amarinder Singh has reached Delhi, where he is to be produced before the Congress High Command committee. As soon as Amarinder reached Delhi, Sidhu once again targeted him.
Navjot Singh Sidhu said that all is not well in Punjab Congress. He said that the fight is not about any post. Nor is it a fight of so-and-so vs so-and-so, it's a fight of ideology. Sidhu said that he has not broken the discipline of the party. He has put his point before the party forum.
'Only two families running Punjab'
Navjot Singh alleged that Punjab is being run by only two families. Now my turn – now your time. People choose you, not the officers… Now it is not right to give the system to the officers. On the other hand, while targeting Amarinder in the matter of giving government jobs to the sons of MLAs, he questioned whether it is in the interest of the public to give a government job to the son of an MLA?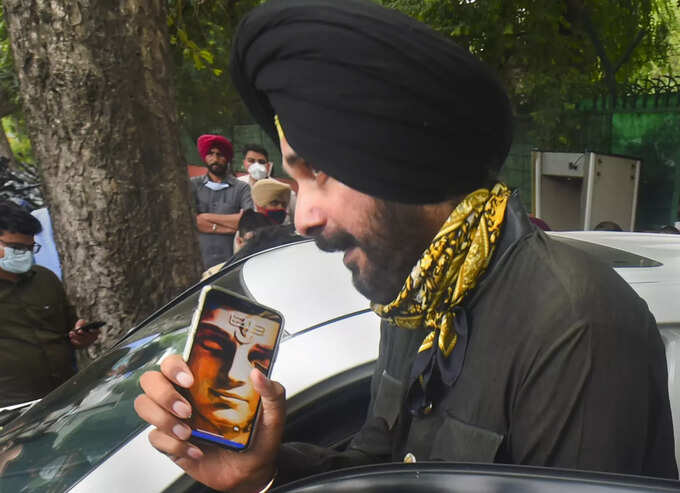 'Government jobs to pub owners, nothing to the poor'
Sidhu said, 'On the basis of compassion, a job should be given to the poor in whose house there is no earner. No pity on him. After which there are pubs… there are hundreds of bighas of land… he was given jobs on compassionate grounds… my fight is against this system.
'It's a battle of ideologies and differences'
In an interview given to a channel, Sidhu said that faction, group, Rahul Priyanka Supreme, Sonia is our boss. No one has violated discipline. Every person can go to the platform of the party and speak his mind. This is a fight of differences of opinion…of ideology. It is part of politics. I have a career span of 17 years. I am looking at the malpractices of the system. That's what I want to change. I joined politics in 2017 to change the system.
'My aim is to change the system in Punjab'
According to experts, the big problem is with Navjot Sidhu. There is talk of giving a big post to Sidhu. Whether he gets a bigger place in the cabinet or in the party remains to be seen. However, Sidhu tweeted a video in the morning. In this, he said that he has been an MP, MLA, minister for 17 years… The only aim is to change the running system of Punjab and people should get the power of the people.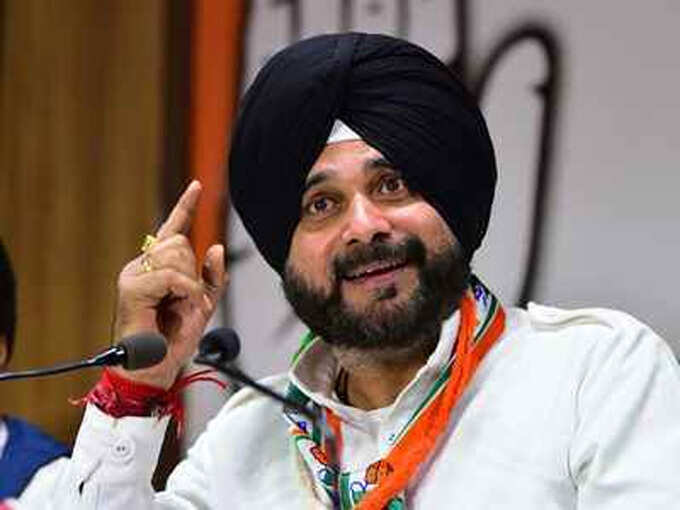 Navjot Singh Sidhu
#Navjot #Sidhu #Interview #Punjab #Amarinder #Singh #Reaches #Delhi #Navjot #Singh #Sidhu #Attacks #MLA #GroupRahulPriyanka #SupremeSonia #Boss