Martin Guptill on Ravichandran Ashwin: Guptill Praises Ravichandran Ashwin: Guptill Praises Ravichandran Ashwin
Highlights
Martin Guptill said that it is very difficult to score runs on the bowling of Ravichandran Ashwin
Guptill said that Ashwin has amazing control over line, length and speed
Ashwin bowled well against New Zealand on Wednesday and took 2 wickets
Jaipur
New Zealand opener Martin Guptill finds it very difficult to score runs against India's Ravichandran Ashwin as the off-spinner has excellent control over his line, length and pace.
Since returning to limited overs cricket after four years, Ashwin has consistently impressed. He bowled effectively in the T20 World Cup and curbed the opposition's run-rate by picking up two New Zealand wickets in the same over in the first T20I on Wednesday. He dismissed Mark Chapman and Tim Seifert, who scored half-centuries.
Guptill said in the post-match press conference, 'He is a clever bowler. He has excellent control over his line and length. He doesn't bowl a bad ball. I don't remember ever bowling a bad ball in his entire career.

Watch video: Deepak Chahar started talking to sister Malti during fielding
"His change of pace is so efficient and controlled that it becomes extremely difficult to score runs against him," he said. Opener Guptill scored 70 runs in 42 balls but his team suffered a five-wicket defeat. This is New Zealand's second consecutive defeat after losing in the final of the T20 World Cup on Sunday.
Guptill also had a dispute with Deepak Chahar in this match. He stared at Chahar after hitting him for a six, but Chahar took his revenge on the very next ball. He had dismissed Guptill by Chahar.
Guptill said, 'In the last two matches, we did not play bad cricket. It is just that we could not get the right result. This is how cricket works. Obviously it (the program) is of a different kind. Two days ago the World Cup final and then sitting in the plane and now we are playing another series here in India.
Guptill shared a 109-run partnership with Chapman for the second wicket and took New Zealand's score to 164 for six. The opener, however, believes that he scored 10 runs short.
"It wasn't the ideal situation to lose Daryl Mitchell in the very first over but the way Chapman adjusted and spent time at the crease, despite not playing a lot of cricket for some time, was fantastic. A century partnership with him helped the team reach a competitive score. ,
Guptill said, 'We probably scored 10 runs less, I don't think we were able to play as expected in the death overs but it happens.' Guptill said that the tour of India is a good opportunity for those cricketers who have not played here before.
He said, 'Yeah, that's fantastic, isn't it? I mean to say Rachin (Ravindra) didn't expect to play on this tour. Chapman and Todd (Astle) also got a chance to play.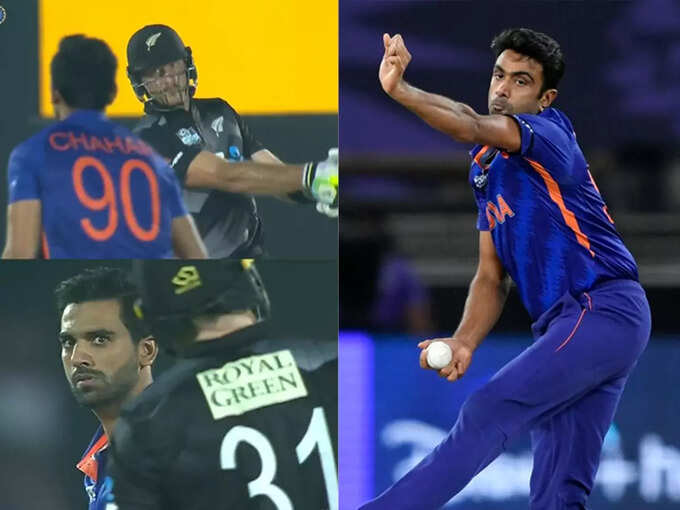 #Martin #Guptill #Ravichandran #Ashwin #Guptill #Praises #Ravichandran #Ashwin #Guptill #Praises #Ravichandran #Ashwin