Mamata Banerjee On Pegasus Spyware: Mamata Banerjee Sarkar Initiate A Commission For Pegasus Spyware
Highlights
West Bengal government sets up inquiry commission to investigate Pegasus espionage case
Mamta Banerjee said that West Bengal is the first state to do so, High Court judges will investigate
Mamta Banerjee said that she hoped that the Center would do something in this matter but it did not happen
Kolkata
The West Bengal government has constituted a commission of inquiry to investigate the Pegasus espionage case. CM Mamta Banerjee said that West Bengal is the first state to do so. Mamta said that she hoped that the Center would do something in this matter but it did not happen.
Mamta said, 'Everyone from the judiciary to the citizens was kept under surveillance through Pegasus. We expected that the Center would investigate the matter under the supervision of the Supreme Court during Parliament but nothing like this happened. West Bengal is the first state to start an inquiry commission.
Mamta further said, 'We have constituted the commission under the leadership of former Supreme Court judge Justice Madan Bhimrao and former Chief Justice of Kolkata High Court Jyotirmoy Bhattacharya. This commission will investigate illegal hacking, monitoring, surveillance, phone recording etc.
Mumbai Congress protests against Pegasus espionage case

What is Pegasus detective scandal?
The Pegasus espionage scandal came to light a day before the start of the monsoon session of Parliament. It is alleged that the phones of more than 300 celebrities were allegedly hacked in India through Pegasus software of Israeli company NSO. These include many journalists including Congress leader Rahul Gandhi to Union ministers Ashwini Vaishnav and Prahlad Singh Patel, former Election Commissioner Ashok Lavasa and election strategist Prashant Kishor.
Mamta Banerjee said more dangerous than Watergate
In this matter, Mamata Banerjee and TMC were aggressive from the beginning. Mamata Banerjee compared Nepegasus spyware to America's Watergate. He said that the episode of using Pegasus to spy on Supreme Court judges, journalists, politicians and others is more dangerous than the 'Watergate' episode that surfaced in the US during Richard Nixon's reign.
TMC MP suspended from Parliament
The first week of the monsoon session of Parliament in the Pegasus espionage case passed in an uproar. The proceedings of the House could not be completed even for a single day. Mamata Banerjee and TMC have taken an aggressive stand in this matter from the very beginning. Recently, TMC's Rajya Sabha MP Shantanu Sen snatched the paper from the hands of IT Minister Ashwini Vaishnav and tore it. He was suspended for the entire session.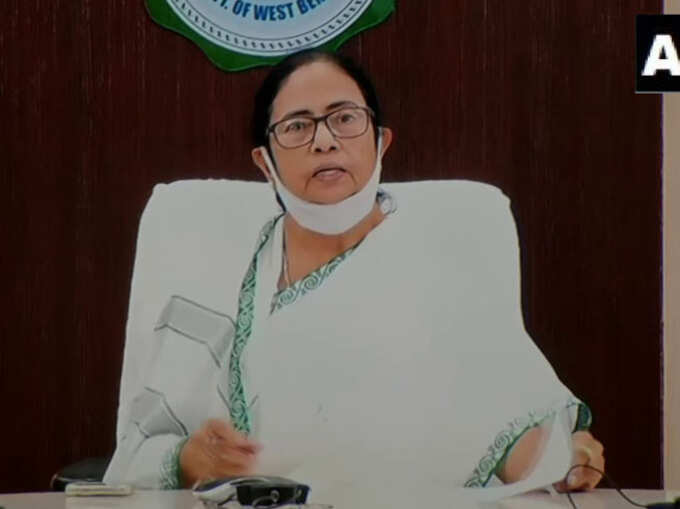 Mamata Banerjee
#Mamata #Banerjee #Pegasus #Spyware #Mamata #Banerjee #Sarkar #Initiate #Commission #Pegasus #Spyware