mahant yati narasimha on dharam pariwartan: mahant yati narasimha nand saraswati said that hindus should produce lot of children for existence of sanatan dharma
Highlights:
Mahant of Dasna Devi temple said that Hindus should have more children
Hindus have to come forward to preserve the existence of Sanatan Dharma: Mahant
Mahant Yeti Narasimhanand Saraswati expressed deep concern over the matters of conversion
Nirmal Rajput, Mathura
There is resentment in the Sant Samaj due to the cases of religious conversion that have come to the fore in Uttar Pradesh. Along with Mahant Yati Narasimhanand Saraswati of Dasna Devi temple, hundreds of saints expressed concern over this through a meeting on Thursday. The Mahant of Dasna Devi temple said that if we want to save Sanatan Dharma, then we have to increase the children. He said that the existence of Sanatan Dharma is in danger.
Sant Goshthi was organized in Chitrakoot, Masani, Mathura. In the Sant Goshthi, saints gathered from many districts of the state along with Mathura and Vrindavan expressed their views regarding the matters of conversion. Mahant Yati Narasimhanand Saraswati said that today we are becoming weak. The reason for our weakness is the control over population growth. If we people have to protect Sanatan Dharma, then population will have to increase. There is a need for Hindu society to renounce caste and creed and take a stand for the protection of religion and society. Otherwise, be prepared to face the slavery of the Mughals.
Exclusive: There is no water in the temple of Ghaziabad, because of this the youth was beaten up?
Mahant also advised to take up arms
The Mahant also advised to increase the number of his progeny and take up arms to save the existence of Sanatan Dharma, to protect his mother, sister and wives. He said that Hindus will have to assemble if they want to save their city. Hindus increase their population and stay united. The population of Muslims is increasing rapidly.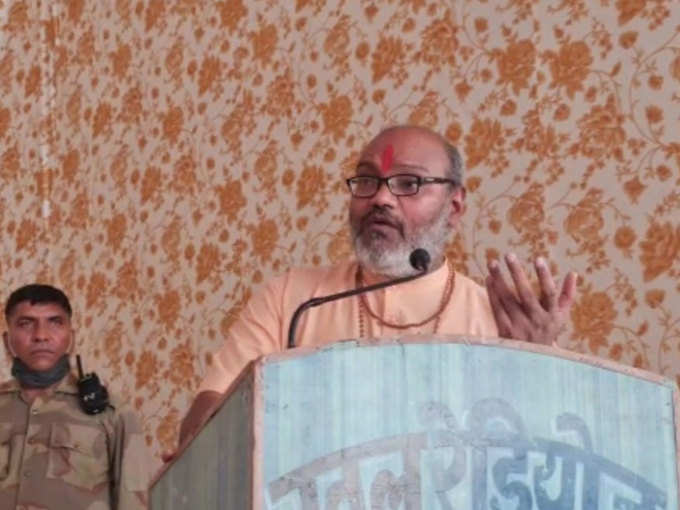 Mahant Yeti Narasimha Nand Saraswati
#mahant #yati #narasimha #dharam #pariwartan #mahant #yati #narasimha #nand #saraswati #hindus #produce #lot #children #existence #sanatan #dharma