Latest Hindi News: Cyclone Yas wreaks havoc, Rivers in Jharkhand; PM Modi to visit Odisha and Bengal on air – cyclone yas havoc rivers in jharkhand above danger line pm
Heavy rains in many districts of Odisha, water filled in low-lying areas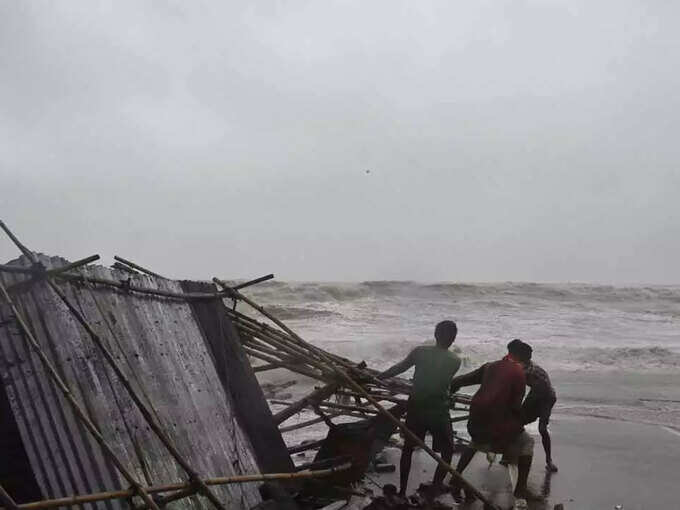 Several districts of northern Odisha received heavy rainfall due to the impact of cyclone 'Yas'. Bhubaneswar Meteorological Center said that Joda in Keonjhar recorded 268.6 mm of rainfall in the last 24 hours. After this, Jashipur area of ​​Mayurbhanj district received 254.8 mm of rain. The Center said Lathikata in Sundergarh received 213 mm of rain, 195 in Vasudevpur in Bhadrak, 177 mm in Chandikhol in Jajpur and 131 mm in Deogarh. The Met Office said that 112 mm of rain was recorded in Palalhada in Angul, 99 mm in Soro of Balasore, Bamra in Sambalpur. The Meteorological Department on Wednesday issued a Red Alert in nine districts for the next 24 hours. The storm knocked off coastal areas at a speed of 130–140 km per hour on Wednesday morning and caused flooding in the low-lying areas.
Rivers above the danger mark in Jharkhand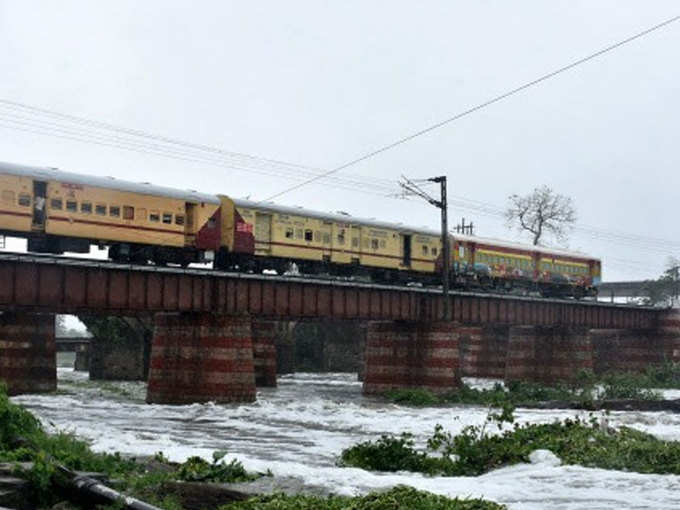 Rivers are flowing above the danger mark in Jharkhand due to cyclonic storms. The water level of Swarnarekha and Kharkai, two major rivers of East Singhbhum district, is increasing very fast. The water of Kharkai river has gone above the danger mark, while the water of Swarnarekha river has also reached the danger mark. Water has penetrated hundreds of houses built along the rivers. Thousands of people have been sent to safe places due to the efforts of the district administration. The city of Jamshedpur is situated in the middle of Swarnarekha and Kharkai river. Due to this, water is likely to enter in many areas including Kadma, Sonari, Mango, Bagbeda, Shastri Nagar.
West Bengal claims loss of 15 thousand crores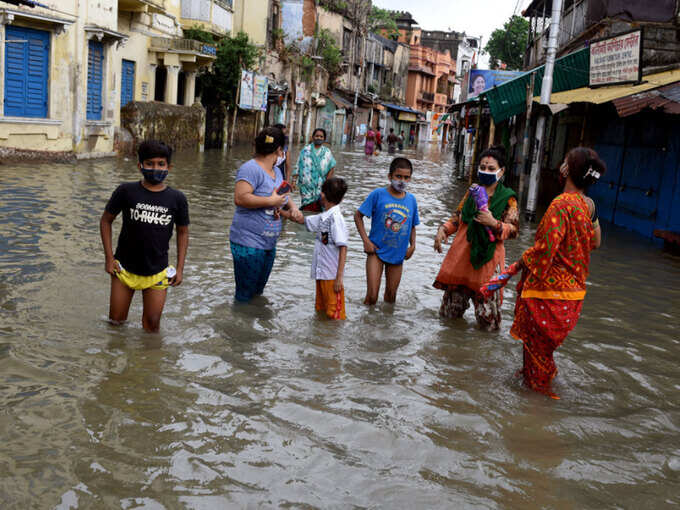 West Bengal Chief Minister Mamata Banerjee has said that the cyclonic storm Yas has damaged property worth Rs 15,000 crore in the state. Along with this, he announced an initial package of Rs 1000 crore for relief and rescue work. The Chief Minister said that before starting the relief and reconstruction work, we need to do an adequate survey. For this, we will start the project 'Duare Tran' (Relief at home). Caps will be installed in villages between June 3 and June 18, where people will apply with information about damage to home and crops. The investigation will take place from June 19 to June 30. The amount will be deposited in the accounts of the affected people between 1 to 8 July.
It is raining continuously in Bihar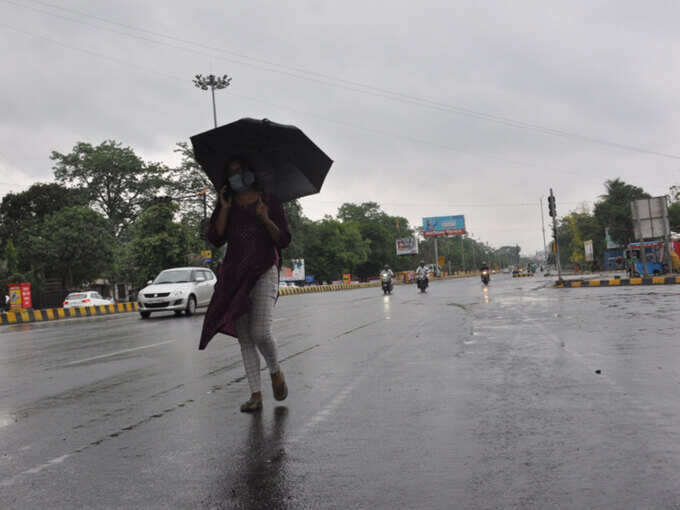 Due to Yas, the whole of Bihar is raining with strong winds. The effect of this storm has also been seen in Begusarai. Large trees have fallen in many places of the district, so the electricity supply has also come to a standstill since morning. In Nawada district, continuous rain has been occurring since 11 am, due to water logging problem in many places of the district. There is a problem of water logging in many places like Sadar Hospital, Collectorate, Main Road, Police Road etc. of Nawada. According to the information received, there has not been any damage due to the arrival of this storm. By May 30, the impact of the Yas storm is expected. During this period, there is a possibility of strong thunderstorms and lightning.
Narendra Modi will conduct review meeting in Odisha and Bengal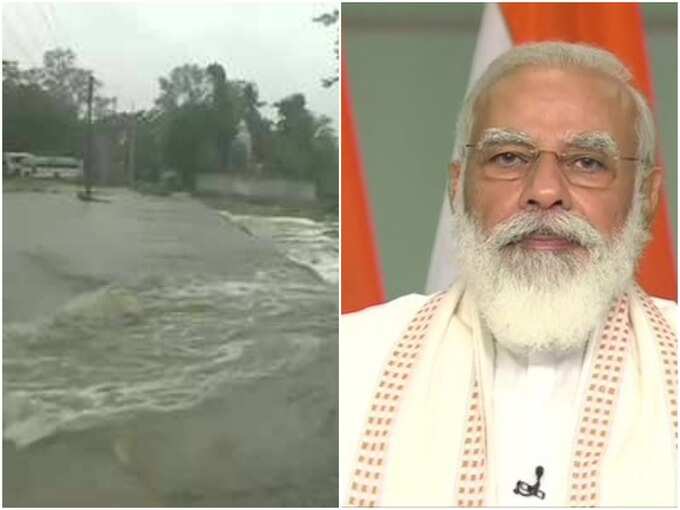 Prime Minister Narendra Modi will visit Odisha and West Bengal on Friday to review the impact of cyclone Yas, which has now weakened into a 'deep depression'. The Prime Minister will first reach Bhubaneswar where he will hold a review meeting. Later, he would proceed for an aerial survey of the affected areas of Balasore, Bhadrak, Odisha and East Medinipur in West Bengal. The Prime Minister also plans to hold a review meeting in West Bengal. Bengal CM Mamta Banerjee has also said that she will attend a review meeting with the PM.
Eastern UP will also be affected, there will be strong rains in some districts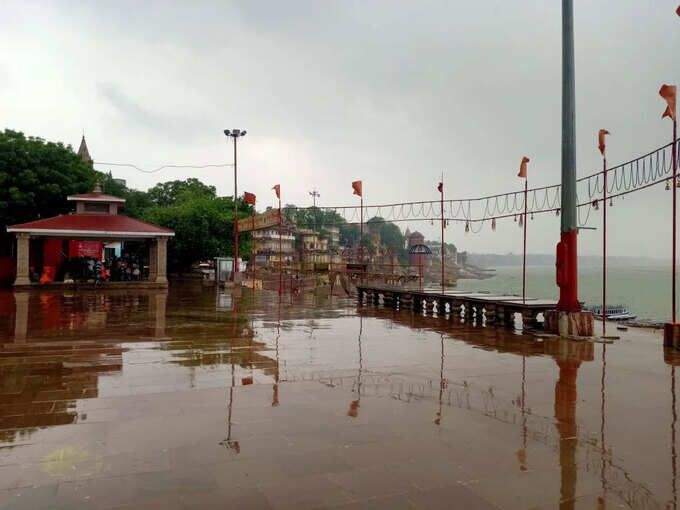 The impact of the storm will also be seen in the eastern parts of Uttar Pradesh. It is likely to have an impact in the form of heavy rains in the next one or two days. The weather station in Lucknow has forecast heavy rainfall in 19 districts of the eastern parts of the state on Friday and Saturday and moderate to heavy rainfall in six districts. Chief Minister Yogi Adityanath arrived to visit Basti district amid heavy rains. Strong winds and heavy winds in Shravasti, Balrampur, Gonda, Siddharth Nagar, Basti, Sant Kabir Nagar, Maharajganj, Kushinagar, Gorakhpur, Deoria, Ballia, Ambedkaranagar, Azamgarh, Mau, Ghazipur, Varanasi, Chandauli and Sonbhadra districts and their surroundings It is predicted that it will rain. Apart from this, strong winds and moderate to heavy rains are also expected in Ayodhya, Sultanpur, Jaunpur, Pratapgarh, Sant Ravidas Nagar and Mirzapur districts and their surrounding areas.
Slowly becoming weaker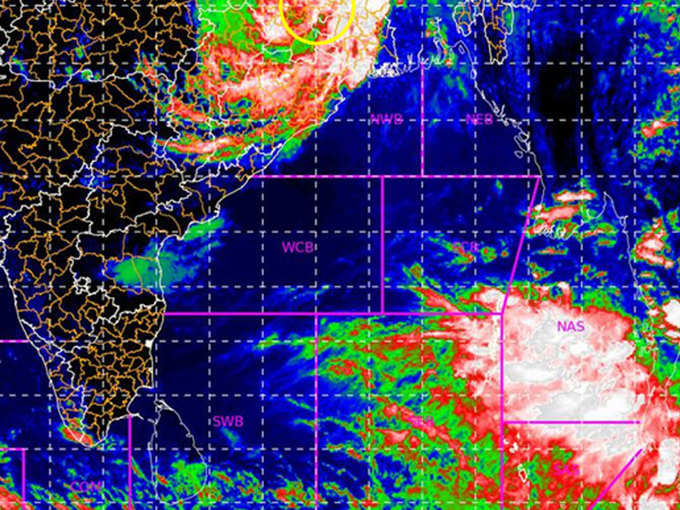 The Meteorological Department has said that the cyclone is likely to move towards the northwest and gradually weaken during the next 12 hours. According to the last-hour bulletin about 'Yas', the cyclone intensified near the center, with winds gusting at speeds of about 55-65 kmph to 75 kmph. It moved north-northwestwards at a speed of about 13 kmph during the last six hours. In West Bengal, light to moderate rainfall is expected at most places with isolated heavy to very heavy rainfall at isolated places in Medinipur, Jhargram, Bankura during the next 12 hours. During the next 24 hours, light to moderate rainfall is likely at most places in Jharkhand, heavy to very heavy rainfall and very heavy rainfall at isolated places.
#Latest #Hindi #News #Cyclone #Yas #wreaks #havoc #Rivers #Jharkhand #Modi #visit #Odisha #Bengal #air #cyclone #yas #havoc #rivers #jharkhand #danger #line