kamalnath statement: former cm kamalnath says, merha bharat mahan nhi, mera bharat badnam hai, bjp reacts: 'My India is not great, my India is infamous'
Highlights:
Kamal Nath once again made a controversial statement in Maihar
Kamal Nath said that my India is not great, now it is infamous
He said that people are stopping Indians in other countries
BJP General Secretary Kailash Vijayvargiya surrounded Kamal Nath
Satna
Former MP CM Kamal Nath is continuously giving controversial statements. On the death toll from Corona, he is constantly besieging the central and state government. In Maihar of Satna district, Kamal Nath has again given a controversial statement today. He has said that India is not great, India is infamous. All countries have prohibited that the people of India cannot come.
Kamal Nath appeared at Maihar from under the stairway of Mother Sharda Devi. After offering prayers, Maihar reached the Circuit House and interacted with the journalists. Former Chief Minister Kamal Nath has raised many questions, raising Modi at the center and the Shivraj government of the state in the dock. The government has also been accused of hiding the data. During this time, he has made several attacks on the government of Shivraj.
Already surrounded by the statement 'Indian Corona', Kamal Nath told the media that India is not great, my India is infamous. People of all countries are stopping people going from India. Kamal Nath said that someone called me from New York that no one is sitting on the taxis of the people of India who are driving taxis.
BJP gave the answer
At the same time, BJP's national general secretary Kailash Vijayvargiya has given a jubilant reply to Kamal Nath's statement. Kailash Vijayvargiya said that Kamal Nath ji, my India was great, is great and will continue to be great, but those who think with Chinese mind and see through Italian glasses will not see it. Goswami Tulsidas ji has gone to those of you like to say, 'Jako prabhu darun give sorrow, so that all will be lost first'
Kamal Nath does politics of corpses, Narottam Mishra angry at former CM
Sonia Gandhi answer
At the same time, CM Shivraj Singh Chauhan has also attacked Kamal Nath's statement. CM Shivraj Singh Chauhan has said that Sonia Gandhi should answer. Do you agree with Kamal Nath's statement? After losing power, Kamal Nath seems to have lost his mental balance. Kamal Nath was born on this land and is saying that India is infamous. Did Pandit Jawaharlal Nehru and Indira Gandhi want such a Congress.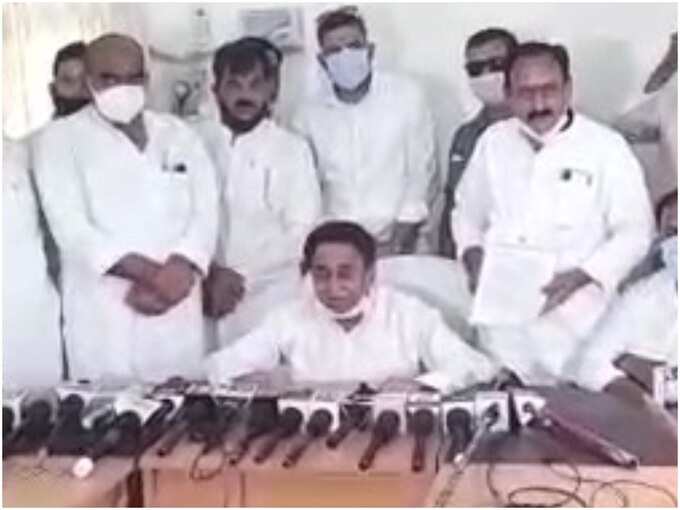 #kamalnath #statement #kamalnath #merha #bharat #mahan #nhi #mera #bharat #badnam #hai #bjp #reacts #India #great #India #infamous