Jewelery shop loot: police station ke pas loot aur hatya: loot and murder near police station
Firozabad
The spirits of miscreants are high in Suhagnagri. This can be gauged from the fact that the miscreants carried out the robbery near the police station and tied the hands and feet of the watchman to death by slitting his throat. Now the police is looking for the miscreants.
Nagla Khangar police station area case
The whole matter is in the early hours of Wednesday. There is a gold and silver shop of Narendra Singh Tomar in Thana Nagla Khangar area. The miscreants had come to the goldsmith's shop for the purpose of stealing. The miscreants cut the wall. At the same time, 65-year-old watchman Rahman was caught sleeping behind the wall. Taking him hostage, tied his hands and feet and robbed him from the goldsmith's shop. When the watchman protested, he killed him by slitting his throat. The miscreants also hit him on the head. Due to which he bled.
crowd gathered on the spot
On getting information about the incident, a crowd of people gathered at the spot. A large number of police forces including SP Rural Akhilesh Narayan reached the spot. The police informed about the incident and assured of disclosure soon. SSP Ashok Kumar says that the miscreants have looted the shop after killing the watchman. Police have been deployed to search for the killer miscreants. It will be unveiled soon. Police have taken the body in possession and sent it for post-mortem.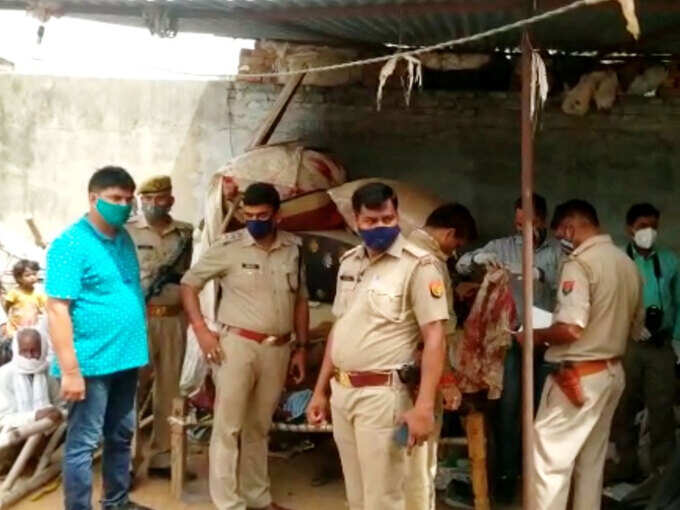 #Jewelery #shop #loot #police #station #pas #loot #aur #hatya #loot #murder #police #station