jewar airport noida: Jewar Airport: no compensation, no accommodation…
Greater Noida
A day later, on Thursday, November 25, Prime Minister Narendra Modi is reaching Jewar in Gautam Buddha Nagar to lay the foundation stone of the country's largest airport. During this, Chief Minister Yogi Adityanath will also be present. The visits from officials to leaders and ministers have intensified. But there are a large number of people, who did not even get compensation and are forced to live in tents during the winter season after breaking the house.
Many villages have been shifted for the construction of the country's largest Jewar International Airport. It is being told that about 6 villages coming under the airport area were developed on the lines of the sector and shifted to about 3 thousand families. The Yamuna Authority has to make arrangements for electricity, water, roads etc. in the sector.
Describing the sector as the place where these displaced families were shifted, cracks have developed in the walls of the houses. It is alleged that till now no arrangement for electricity, water and toilets etc. has been made. Till now there is no other facilities including electricity, water in the sector. He said that the roads built in the sector have been broken due to light rain, due to which water-logging has occurred at many places.
In the midst of incomplete preparations, the administration and the Yamuna Authority have destroyed the homes of the farmers. The land of people of Rohi, Nangla Sharif and other villages was taken for the airport. Till now there are many families who have not received compensation. Hundreds of farming families are forced to live in tents for the past few years with household and animals.
The displaced people of these villages are living barely a kilometer away from the place where PM Modi's program is to be held. It is alleged that even if compensation has been received, it has not been fully received. A petition has also been filed in the Allahabad High Court regarding this.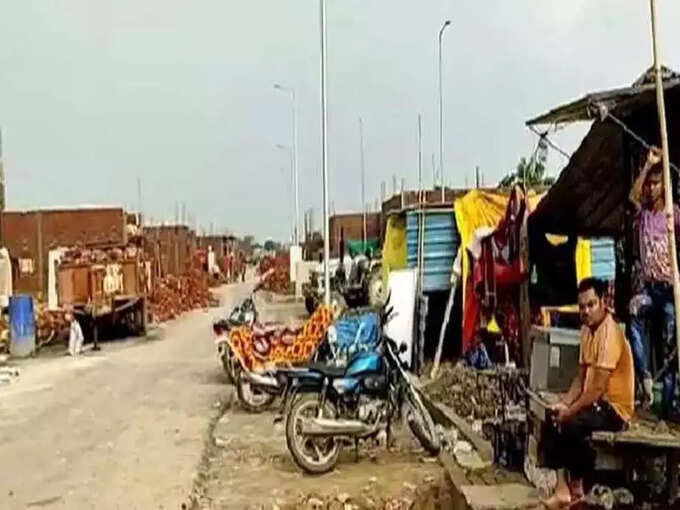 file photo
#jewar #airport #noida #Jewar #Airport #compensation #accommodation