jdu national president rcp singh: Bihar Latest News Update- jdu has reaped what chirag paswan had sown
Patna
Amidst the crisis arising in the LJP, Bihar Chief Minister Nitish Kumar's party JDU on Monday said that Chirag Paswan is reaping what he sowed. JD(U) had suffered losses in the assembly elections last year due to opposition from LJP chief Chirag. When asked about the rebellion in the party led by Pashupati Kumar Paras, younger brother of LJP founder and former Union minister late Ram Vilas Paswan, JD(U) national president RCP Singh said, "There is a famous saying that you reap what you sow. Chirag Paswan was leading a party that was with the NDA. Yet he took a stand that damaged it in the assembly elections. This created a sense of unease within his own party."
Ram Vilas's son and Jamui MP Chirag Paswan had opened a front against Nitish Kumar in the Bihar assembly elections last year and fielded candidates against all JD(U) candidates, many of whom were BJP rebels. However, despite winning less seats than ally BJP in the assembly elections, the JDU government was formed in the state under Nitish's leadership. To a question about Pashupati Kumar Paras representing Hajipur, the old parliamentary seat of Ram Vilas, praising Nitish, the JDU president said, "He was a minister in the state cabinet till he was elected to the Parliament. We had a very cordial relationship. "
Akhilesh Yadav met Lalu Prasad amidst the ongoing political stir in Bihar, wrote this by sharing the picture
'Champ was marginalized within his own party due to negative politics'
The JD(U) chief accused Chirag of doing negative politics and said that that is why he was marginalized within his own party. On speculation that rebel LJP MPs may join JD(U), Singh said, "Many formalities have to be completed. The five rebel MPs need to be notified as an independent group by the Speaker of the Lok Sabha. He has already said That he will remain in the NDA."
Bihar Politics: Is there an attempt to reduce the strength of BJP in Bihar?
Only BJP and JDU in NDA in Bihar: RCP Singh
"There is only BJP and our party in the NDA in Bihar. Whichever party they join, they will be with us," he said. Singh refused to comment on speculation that one or more rebel LJP MPs would be included in the Union Cabinet from JD(U) quota and said all NDA allies should get a "respectable" share. The development in the party at the central level comes barely three months after LJP's lone MLA Rajkumar Singh joined JD(U) after voting in favor of NDA candidate Maheshwar Hazari in the Bihar Assembly Deputy Speaker's election. Meanwhile, Paras said, "I have not broken the party, but have saved it."
LJP breaks, offer starts, Chirag gets offer from RJD and to save respect, little Paswan made this offer to uncle Pashupati
99% of LJP workers unhappy with Chirag Paswan: JD(U)
He said that 99 per cent of LJP workers are unhappy with the party's fight and failure against JD(U) in the Bihar 2020 assembly elections under the leadership of Chirag Paswan. Paras said his faction will continue to be a part of the BJP-led NDA government and Paswan may also continue to be a part of the organisation.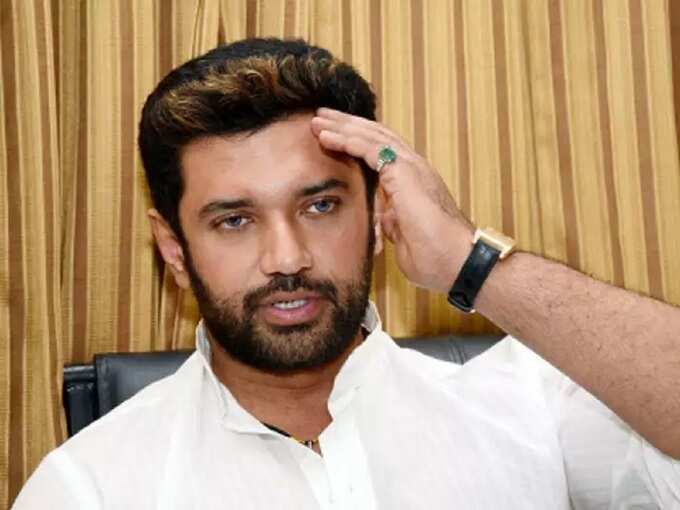 Chirag Paswan (File Photo)
#jdu #national #president #rcp #singh #Bihar #Latest #News #Update #jdu #reaped #chirag #paswan #sown