Jallianwala Bagh Memorial: Jallianwala Bagh: Will not tolerate insult to martyrs…
Amritsar/New Delhi
Politics has heated up over the renovation of Jallianwala Bagh in Punjab, a symbol of the brutality of the British rule in India. Terming the incident 102 years ago as a dark chapter, many people on social media protested against giving state-of-the-art color to the martyr's site. While calling it an insult to the martyrs, Rahul Gandhi said that he is against this indecent cruelty.
Former Congress President Rahul Gandhi said, 'Such an insult to the martyrs of Jallianwala Bagh can be done by those who do not know the meaning of martyrdom. I am the son of a martyr. I will not tolerate the insult of martyrs at any cost. We are against this indecent cruelty. Rahul took a jibe and said that those who did not fight for freedom can never understand those who fought.
PM Modi inaugurated the new memorial of Jallianwala Bagh through video conferencing on Saturday. Art and sculpture installations are also included along with mapping and 3D illustration through audio-video techniques to showcase these events. A sound and light show has been arranged at Jallianwala Bagh to show the various events that took place on April 13, 1919.
PM Modi inaugurates the new memorial of Jallianwala Bagh, said – inspirational for the new generation
In fact, on social media, people targeted Jallianwala for changing the look. Much of the criticism has been on the modernization of the corridors where General Dyer had ordered firing on unarmed people on Baisakhi. People accused history of being destroyed in the name of renewal.
Historian S Irfan Habib tweeted, 'This is corporatization of monuments. Where they end up as modern structures, they lose heritage value.' CPM's Sitaram Yechury said, 'Every brick of Jallianwala testifies to the brutality of the British rule. Only people who were away from the freedom struggle can do such an act.'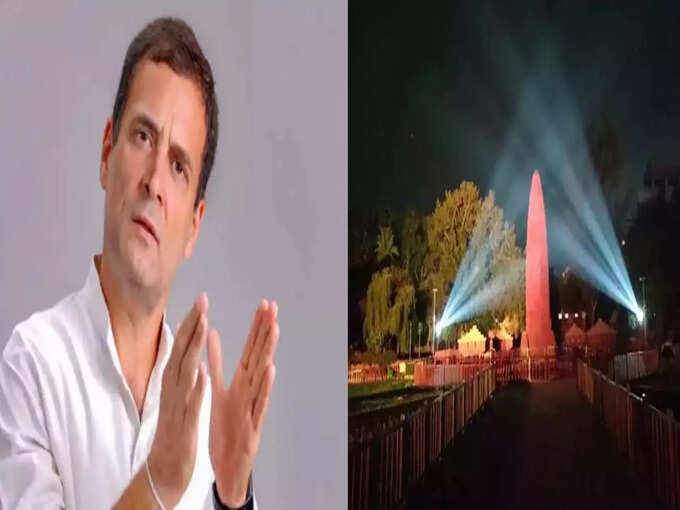 file photo
#Jallianwala #Bagh #Memorial #Jallianwala #Bagh #tolerate #insult #martyrs