is delta+ variant more dangerous than delta: scientists still do not know whether delta plus variant of covid-19 is more dangerous and contagious or not
Highlights:
The new Delta Plus variant of Corona found in the country is being considered more dangerous than the Alpha and Delta variants.
However, experts say that its cases are very less, so it is not a tension-enhancing variant.
Delta Plus variant was first found in the country in a 64-year-old woman in Bhopal
According to Shubhradeep, Associate Professor of Biotechnology at AIIMS, nothing can be said right now as to how Delta+ will behave.
New Delhi
The delta variant of the corona virus is raising concern not only in India but in all the countries of the world, meanwhile it has mutated into Delta Plus or AY.1 as well. Like Delta, cases of infection from Delta Plus have also been first found in India. The government is keeping a close watch on this. Scientists are constantly studying it through genome sequencing. Scientists are also surprised amidst the panic caused by the Delta variant in the country and the world, how its plus variant will show its color. Is it more contagious than Delta and can it dodge the vaccine? Experts are still looking for the answer.
Delta Plus more dangerous than Delta?
The fear about Delta Plus has been deepening that it is more contagious than Delta and Alpha variants, that is, it will spread faster. After Madhya Pradesh, cases of infection have also been reported in Maharashtra and Kerala. Scientists are constantly monitoring this variant through genome sequencing and soon a Genome Sequencing Bulletin may be issued regarding the Delta Plus variant.

Delta Plus Variant: 21 patients of Delta Plus variant found in Maharashtra, this virus is more deadly than before
Oxygen level was decreasing with Delta variant, what will happen with Delta Plus?
According to Dr Shubhradeep Karmakar, Associate Professor in the Department of Biotechnology at the All India Institute of Medical Sciences (AIIMS), what kind of color the Delta Plus variant will show, nothing can be said at this time. "Each variant comes with a different clinical response. Oxygen level was decreasing in the previous variant but we don't know how the delta plus variant will result. The Delta variant was the reason behind the very dangerous second wave in India.

Delta Plus variant cases are increasing in MP, so far five have been found, one dead
No need to worry about Delta Plus for now: Dr Shubhradeep
Dr Shubhradeep says, 'There is an additional mutant of Delta plus K417N which transformed into Delta (B.1.617.2) and now into Delta plus. There is speculation that this mutant is more infectious and is 35-60 percent faster to spread than the alpha variant. However, he does not consider this variant to be a cause for concern. Dr Shubhradeep said, 'Its cases in India are still very less. Still this variant is not a cause for concern but it is interesting how it is because the number of people infected with it is less.

Delta plus variant: New mutation of corona virus found in Kerala, Maharashtra and Madhya Pradesh, know what is Delta plus variant and why is it dangerous?
Delta Plus can neutralize antibody cocktail!
The alarming thing that is emerging about the Delta Plus variant is that it does not seem to be affected much by the monoclonal antibody cocktail treatment. Preliminary data suggests that the antibody cocktail, which has been very effective in severe patients of corona virus infection, does not seem to be effective on it. But the cases of infection are still very less due to this, which is a good sign.
Relief – The first patient of 64 years got well while staying at home
The first case of infection with the Delta Plus variant was found in Madhya Pradesh. In Bhopal, the first case of infection with this new variant was reported in a 64-year-old woman. It was a matter of relief that the woman recovered completely while staying in home isolation. This thing is hopeful. Most experts and scientists believe that the Delta Plus variant is spreading very slowly in India right now.

Kovid-19 vaccine becoming less effective against delta variant found in India: WHO
Where are the Delta variants found?
So far 21 cases of delta variant have been reported in Maharashtra. A 4-year-old innocent in Kerala is also in its grip. A case of death from the Delta variant has also been reported in Madhya Pradesh. The government is closely monitoring the cases of Delta Plus so that timely and appropriate steps can be taken to prevent it from spreading. Scientists are also continuously monitoring it through genome sequencing.

'Getting the raw material for the vaccine is as important as the iron for the weapon'
Government is constantly monitoring the cases of Delta Plus infection
News agency ANI quoted government sources as saying that the Indian SARS-CoV-2 Genome Sequencing Consortia (INSACOG) may soon issue a genomic surveillance bulletin on the delta plus variant. INSACOG consists of 10 large labs of the country which are studying the corona virus through genome sequencing. This includes labs in Bengaluru, Hyderabad, New Delhi and Pune.
(Input- ANI)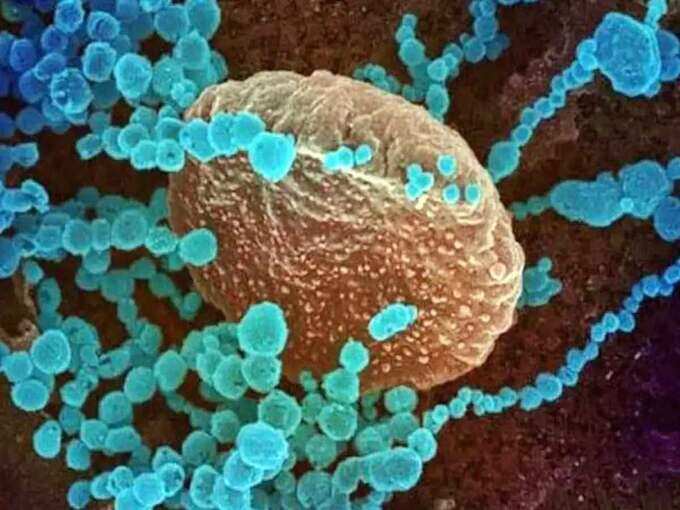 #delta #variant #dangerous #delta #scientists #delta #variant #covid19 #dangerous #contagious