indian army joint training navy air force, how to do joint training of army, navy, airforce? full emphasis on this
Highlights
Expert committee has submitted study report, emphasis on foreign languages
Along with making theater command, work is also being done on joint training
At present, the basic military training of all the three cadets is done in NDA for 3 years.
New Delhi
The biggest changes in the Indian Armed Forces, the process of creating theater commands, as well as joint training are being worked on. If the army, navy and air force are together in theater command, then their training will also need to be done together. A study has been done for how and how the joint training will be done.
These officers should also be given foreign language training
According to sources, a team was formed for the study which included top officers of the Army's Training Command and officers from the Air Force Training Command and Southern Naval Command. The study report has been given to the Chief of Staff Committee. According to sources, the study report has asked to pay special attention to foreign language training. It has been said that not only officers of Army, Navy and Airforce, but JCO (Junior Commissioned Officer) – NCO and people of equivalent rank in Navy-Airforce should also be given join training.


Job again below the retirement rank but the salary is the same! Army can now end the recruitment system
three years NDA training
At present, the basic military training of cadets of all the three services is done in NDA for 3 years and then there is service specific training for one year. The study report also recommended that a balance should be struck between giving weightage to education and training. It is also suggested that there should be a separate school for Joint Operations and War Fighting and a new Joint Training Services Institution should be created.


Now military commanders posted on the field will be able to take decisions faster, financial powers increased
Time in theater command now
Currently, the process of nominating four Commanders-in-Chiefs (CNCs) to form the Theater Command is underway. Who will work to prepare the organizational structure for the theater command within a year and will report in a year's time. After this, theater commanders will be appointed with the approval of the government. He will create theater command within 2-3 years. Overall, it will take about 3-4 years for Theater Command to become a reality.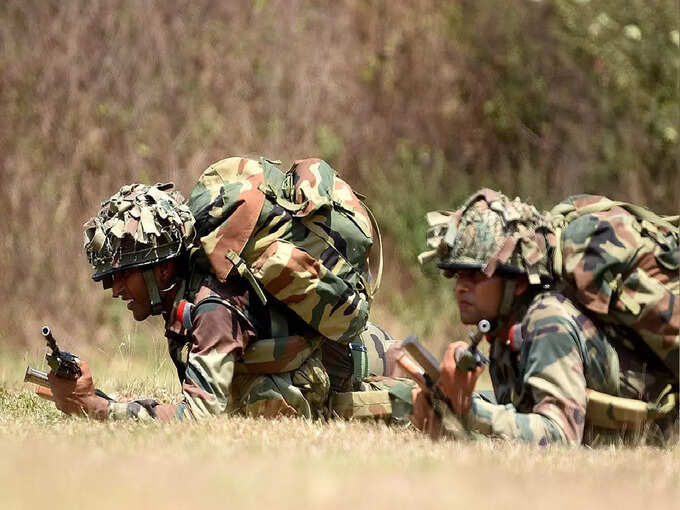 #indian #army #joint #training #navy #air #force #joint #training #army #navy #airforce #full #emphasis