India Taliban Talks: Indian Ambassador To Qatar, Deepak Mittal Meets Top Taliban Leader After He Seeks Meeting
Doha
With the advent of Taliban rule in Afghanistan, there have been speculations about its relations with India. Now in the latest development, the Indian Ambassador to Qatar has met the Taliban leader. During this, discussions were held regarding the safety of Indian citizens trapped in Afghanistan and their return to the country. Along with this, the Indian Ambassador has talked about not using the land of Afghanistan against India.
Indian Ambassador Deepak Mittal met Sher Mohammad Abbas, the head of the Taliban's political office in Doha. India's Foreign Ministry has issued a statement saying that this was requested by the Taliban. The two representatives met at the Indian Embassy in Doha. During this, the discussion about the safety of Indian citizens trapped in Afghanistan and their return to the country was important.
Terrorism should not flourish against India
Apart from this, there was a discussion about such Afghan citizens, especially minorities, who want to come to India. The ministry has said that Mittal has raised the issue of not using Afghanistan's land for any kind of terrorist activity against India. At the same time, the Taliban representative has assured that these issues will be resolved in a positive manner.
'Want to continue relations with India'
Earlier, senior Taliban leader Sher Mohammad Abbas Stankzai, who was trained at the Indian Military Academy (IMA), made a big announcement on relations with India. Stankzai has said that the Taliban wants to continue Afghanistan's political, economic and cultural ties with India. For the first time since the capture of Kabul, a top Taliban leader has expressed his organization's view on relations with India. Earlier, only Taliban spokesman used to speak on this issue.
Desire to have good relationships'
At the same time, Taliban spokesman Zabiullah Mujahid has expressed his desire to build good relations, describing India as an important country in the region. Mujahid said that India and Pakistan should sit together and resolve all disputed issues. He said that New Delhi should also adopt a positive stand on Kashmir. It is believed that through this statement, the Taliban has indicated to India for talks.
Indians kidnapped in Kabul come out of the clutches of Taliban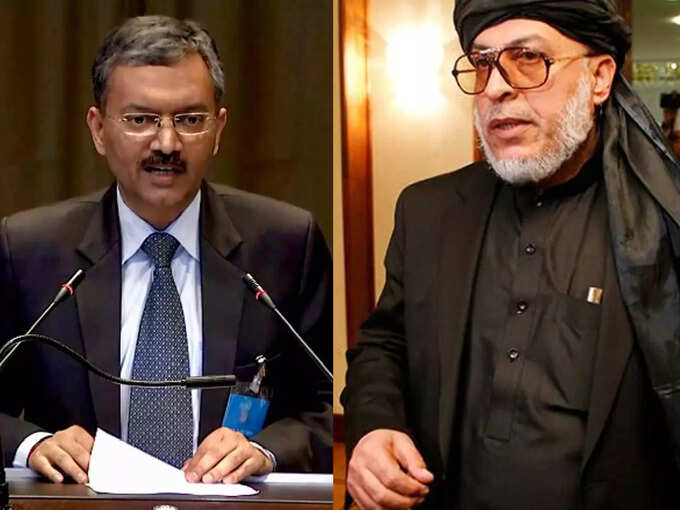 Indian Ambassador meets Taliban leader
#India #Taliban #Talks #Indian #Ambassador #Qatar #Deepak #Mittal #Meets #Top #Taliban #Leader #Seeks #Meeting