india can bounce back in wtc final: how team india can bounce back in wtc final; India vs new zealand WTC Final day 4 latest news; IND vs NZ WTC Final Day 4: Team India will make a comeback in the WTC final, Rameez Raja told the special strategy
southampton

In all the games played so far in the final of the ICC World Test Championship, the Kiwi team seems to be overshadowing India. However, cricket experts believe that Team India has the potential and can make a comeback. Former Pakistan captain Rameez Raja told how Team India can come back in the match against New Zealand. At present, the Kiwi team has scored 101 runs for two wickets.
He said on YouTube channel – Team India can make a great comeback, provided they make sure that the Kiwi team does not take a big lead. The Indian bowlers will have to maintain constant pressure. Also, Virat Kohli and company will have to put extra life in the fielding. If wickets keep coming out from time to time, then only New Zealand will be able to come under pressure.



Southampton Weather Update: Chance of rain in Southampton for the fourth day, the first and third sessions may be bad
Talking about the current situation, he said – There is no doubt that the Kiwis are the strongest of the team at the moment. But Team India is strong. They have players who are capable of making a comeback.

Cheteshwar Pujara Hit By Bouncer: After Shubman Gill, a bouncer hit Cheteshwar Pujara's helmet, broken helmet guard
After Kyle Jamieson's 'punch' in the match, opener Devon Conway's fifty plus score in the third match in a row saw New Zealand look strong against India. On Sunday, the Indian team could only score 217 runs in the first innings. In response, New Zealand scored 101 for two until the third day's play was called off half an hour earlier due to poor light. The Indian team is thus now 116 runs ahead of him.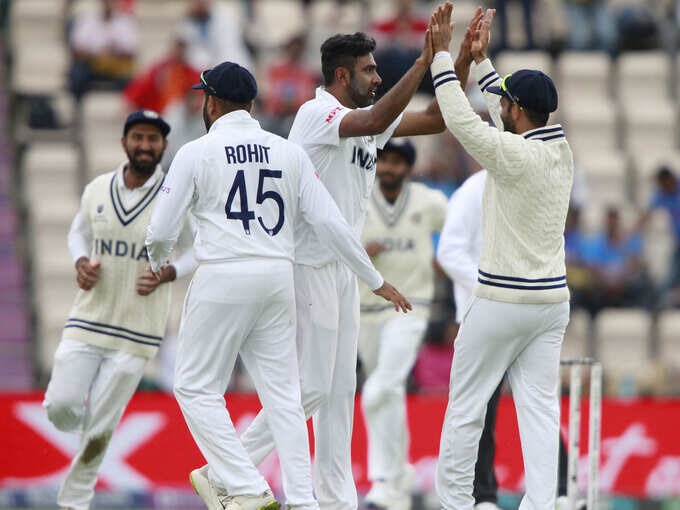 IND vs NZ WTC Final Day 4: Team India will make a comeback in the WTC final, Rameez Raja told the special strategy
#india #bounce #wtc #final #team #india #bounce #wtc #final #India #zealand #WTC #Final #day #latest #news #IND #WTC #Final #Day #Team #India #comeback #WTC #final #Rameez #Raja #told #special #strategy