IND vs ENG icc wtc points table: agar India vs England 5wa test radd hua to WTC Pionts table par kya asar padega; WTC Points Game: If India-England final 5th Test is cancelled, who will suffer, what will be the effect on WTC?
manchester

The fifth and final match between India and England to be held at Old Trafford from Friday is in danger of being canceled due to Kovid-19. In fact, during the fourth Test, India head coach Ravi Shastri, bowling coach Bharat Arun and fielding coach R Sridhar were found to be Corona positive. After this, assistant physio Yogesh Parmar also came under the grip of Kovid-19.
The pleasant thing is that late on Thursday night all the players of Team India have come to Kovid-19 test negative, so the possibility of the match is completely intact. However, there will definitely be one thing in the mind of all the fans that if this match is canceled then what will be the effect on the World Test Championship? So let us tell you that if this happens, then this series will be considered as four matches instead of five matches.



IND vs ENG 5th Test Preview: India-England 'Final' Test from today, Kohli has a chance to create history amid fear of Kovid-19 and rain
In this regard, an International Cricket Council (ICC) spokesperson said, "Under the WTC's conditions of competition, COVID is recognized as non-compliant. This should have a significant impact on the team's ability to play. That said, matches are taken out of competition as points are awarded for each match and the system is based on percentage of points won.
Team India announced for T20 World Cup, who got a chance?
India's assistant physio Yogesh Parmar was found corona positive on Wednesday, after which the entire Indian team was tested on Thursday morning. The Indian team canceled the practice session a day before the match and the pre match conference was also cancelled. The report also came late in the night, in which all the players were negative.

Good news: Corona report of Indian cricketers negative, danger averted from final test starting today!
Parmar had recently treated injured players like Rohit Sharma, Cheteshwar Pujara, Ravindra Jadeja, Mohammed Shami and Ishant Sharma. India entered the fourth Test without head coach Ravi Shastri, bowling coach Bharat Arun and fielding coach R Sridhar after being found corona positive. In the midst of the series, the challenges for Team India have increased due to the coaching staff being hit by Corona.

(With inputs from IANS)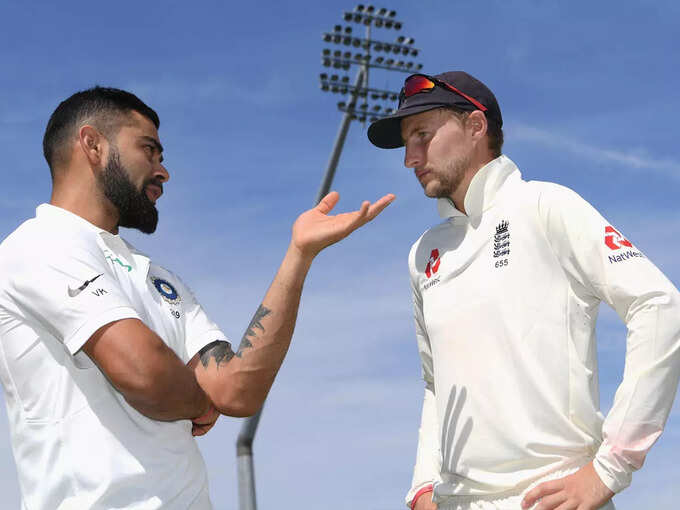 WTC Points Table Game: Who will suffer if India vs England 5th Test is cancelled, what will be the effect on WTC?
#IND #ENG #icc #wtc #points #table #agar #India #England #5wa #test #radd #hua #WTC #Pionts #table #par #kya #asar #padega #WTC #Points #Game #IndiaEngland #final #5th #Test #cancelled #suffer #effect #WTC