hemant soren cabinet decision: Jharkhand vidhansabha ki winter session 16 se 22 december tak janiye hemant sarkar ke faisle
Ravi Sinha, Ranchi
The winter session of the Jharkhand Legislative Assembly will run from December 16 to December 22. A proposal to this effect was approved in the cabinet meeting chaired by Chief Minister Hemant Soren on Thursday. After the cabinet meeting was over, Vandana Dadel, Secretary, Department of Cabinet Coordination Secretariat, said that a total of 13 proposals have been approved.
Vandana Dadel informed that the program of five-day winter session in Jharkhand has been sent for approval from the Governor. It will have five working days on December 16, 17, 20, 21 and 22. The second supplementary budget of the current financial year will also be presented in the winter session.
National Geographic Channel to make documentary at a cost of 2.37 crores
To put Jharkhand's prosperity on the global map, four documentaries will be produced by National Geographic Channel. 2.37 crore has been approved for this. Under this, wide publicity will be done through TV channels to make people aware of the culture, folk art, diverse terrain of the state.
Also read: – Petrol-diesel will not be available without corona vaccine, know these rules of Dhanbad district administration
The Cabinet Secretary said that four documentary films of 8 to 10 minutes will be produced by National Geographic. It includes Wildlife, Adventure, People and Culture and Pristine Jharkhand. It will also be aired at least 80 times on National Geographic Channel.
Jharkhand Assembly 21st Foundation Day: Eight martyrs were honored posthumously in Jharkhand and everyone's eyes became moist
Preparations to fill vacant posts, approval of many appointment manuals
The Hemant Soren government has declared the year 2021 as the year of appointment. Continuous action is being taken to fill the vacant posts in government departments. In this sequence, the appointment rules of various departments were approved. The departments whose appointment rules were approved include Jharkhand State Supply Service Amendment Rules, Jharkhand Child Development Services Non-Gazetted Employees Recruitment and Service Conditions Rules, 2006, partial amendments, Jharkhand Child Development Non-Gazetted Employees (Women Supervisory) Service Cadre (Recruitment, Promotion) and Condition of Service) (Amendment) Rules-2021, Jharkhand Textile and Footwear Policy 2017 coco period extension.
Jharkhand Legislative Assembly's 21st foundation day was celebrated with pomp, BJP MLA got the honor of outstanding MLA
Along with this, non-gazetted posts under Group 'B' and 'C' of 'Jharkhand Engineering-Multitechnical Service Cadre' in Higher and Technical Education Department Clerk- Clerk-cum-Typist, Typist-Other Clerical Service (Recruitment, Promotion and other service conditions ) (First Amendment) Rules-2021, Constitution of Jharkhand Medical Education (Appointment, Promotion and Condition of Service) (Second Amendment) Rules-2021 and Jharkhand State Legal Science Laboratory Clerical Service Cadre (Recruitment, Promotion and Other Service Condition) Amendment Rules Are included.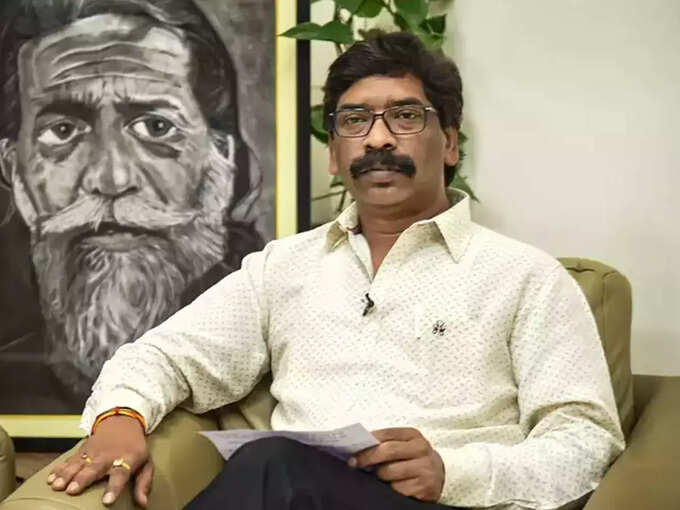 #hemant #soren #cabinet #decision #Jharkhand #vidhansabha #winter #session #december #tak #janiye #hemant #sarkar #faisle