Gunjan Father on Racist Comment: Dance Deewane 3 finalist Gunjan Sinha's father Randhir Sinha opens up on racist remark by Raghav Juyal and clarifies the story – Gunjan's father Randhir Sinha broke the silence on Raghav Juyal's 'racist' comment, telling that On day set
The TV reality show 'Dance Deewane 3' is in controversy these days. A clip of the show is going viral on social media, after which serious allegations have been leveled against host Raghav Juyal for making 'racist remarks'. The case is related to the show's finalist Gunjan Sinha. Raghav used the word 'Chinese' while calling Gunjan on stage during the episode. However, later Raghav also clarified this. Now Gunjan's father Randhir Sinha (Gunjan Sinha's father Randhir Sinha) has also broken his silence on the matter. Gunjan's father, who lives in the North East, supported Raghav and said that whatever he said was not insulting, but the context of his talk was something else.
The CM of Assam also objected
After the clip went viral on social media, Assam Chief Minister Himanta Biswa Sarma also objected to this. He reprimanded dancer and TV host Raghav Juyal on Tuesday. Now Gunjan's father has issued a statement in support of Raghav. It says, 'I want to say something about this, because I was present in the same show then. Gunjan learned Chinese by watching YouTube. When asked about her talent in a TV show, she said that she can speak Chinese. That is why there was a discussion about this in the script. It was not because she is from Assam. '
'If something went wrong I would take a stand'
Randhir Sinha further said in his statement, "I think people are giving wrong response on social media. If anything else was said about it, I would definitely take a stand, because we are all from Assam. While whatever he was there was already in the script and that too because Gunjan can speak Chinese. ' Earlier, Assam Chief Minister Himanta Biswa Sarma objected to the remarks used to hum Guwahati in a dance reality show. He said that this should be 'clearly condemned'.
Raghav shared the video
Seeing the case escalating, Raghav Juyal also shared a video message and tried to remove the 'misunderstanding'. Raghav shared the video on Instagram and told the story behind the clip. He said that he wanted to share this with his mental health. She said that when children come to dance reality shows, they are asked about their hobbies and when Gunjan was asked the same, she said that she can speak Chinese. Raghav says, "When we asked Gunjan to speak Chinese, he started speaking in a reversed manner. From there it was decided that we would ask him to speak Chinese on every episode or to speak the language of another planet. '

'Please, watch the full video …'
Raghav has claimed that in that episode of the show when he was introducing Gunjan, it was according to the same Chinese language that Gunjan often speaks. "If you watch the whole show, you won't call me a racist," Juyal said. At the end of the video, he says, he would still apologize and say that neither Colors TV nor his intention was to say such a thing.

Dance Deewane 3: Raghav Juyal accused of 'racism', Assam contestant had to be ridiculed


Dance + 6: Neeraj Chopra proposed to Shakti Mohan, Raghav Juyal said- You threw javelin in wrong place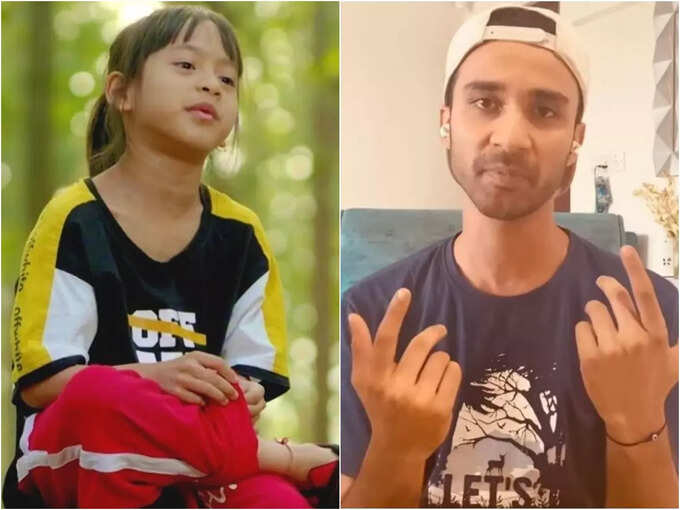 Dance Deewane 3 finalist Gunjan Sinha's father Randhir Sinha opens up on racist remark by Raghav Juyal and clarifies the story

#Gunjan #Father #Racist #Comment #Dance #Deewane #finalist #Gunjan #Sinhas #father #Randhir #Sinha #opens #racist #remark #Raghav #Juyal #clarifies #story #Gunjans #father #Randhir #Sinha #broke #silence #Raghav #Juyals #racist #comment #telling #day #set