Fit India Movement: BJP MP Kiren Rijiju looks young even at the age of 49
Kiren Rijiju fitness goal: Apart from acting, Bollywood celebrities remain in the headlines for their glamorous style and fitness. Millions of fans are also interested to know his fitness secrets and diet plan. We keep telling you about the fitness of celebs, but today we are discussing about the fitness of a popular leader of Indian politics. Actually, here we are talking about Union Minister Kiren Rijiju.
Kiren Ririju, BJP MP from Arunachal West is not only a politician but also a fitness lover. Despite the busy schedule of politics, he always finds time for his fitness and does not live a single day without sweating. Rijiju keeps posting videos of his workouts on social media every day. India's Minister of State for Home Affairs Kiren also inspires the youth of the country for fitness everyday. He looks very young and energetic even at the age of 49. Come, let's know how Kiren Rijiju is able to keep himself fit despite being busy in all the meetings around the world and traveling abroad.
(Photos- Facebook Kiren Rijiju)
Kiren Rijiju promoting yoga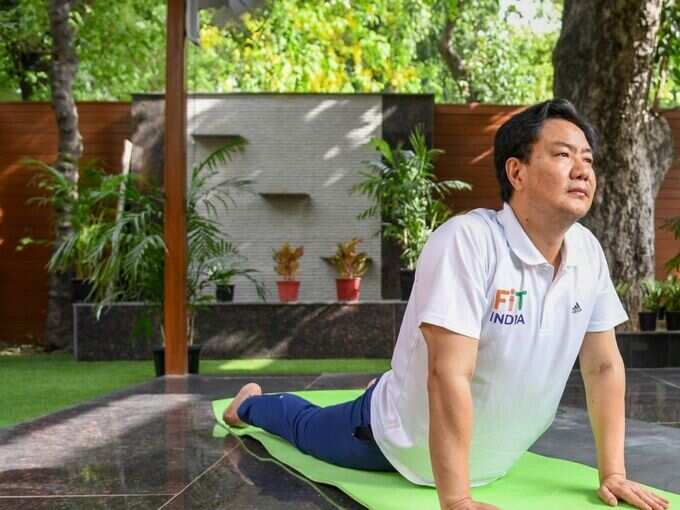 These days Kiren Rijiju is promoting International Yoga Day coming on June 21 and is also emphasizing the youngsters to include yoga in their routine. Recently, Rijiju has shared a post on his social account.
Rijiju had recently said in a statement that the country and society can be kept healthy only through fitness. Rijiju promotes #FitIndiaMovement through social media.
To always look young, drink Brahmi daily mixed with milk, consumption of these 8 Ayurvedic herbs will not bring old age!
cycling in the mountains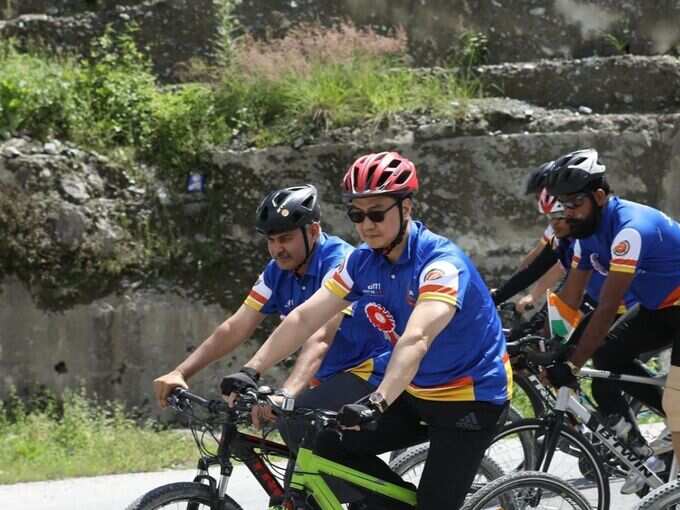 Rijiju has not one but many secrets to stay fit. Apart from being a politician, Rijiju is also a brilliant athlete. He loves cycling in the mountains. Rijiju has shared his cycling post and has also written a great caption to inspire the youth for fitness. Since riding a bicycle not only can keep you fit for lifetime, but it also benefits the environment.
If there is a delay in taking the second dose of the vaccine, will the first dose be ineffective? Know the answer to these 6 questions
never skip workouts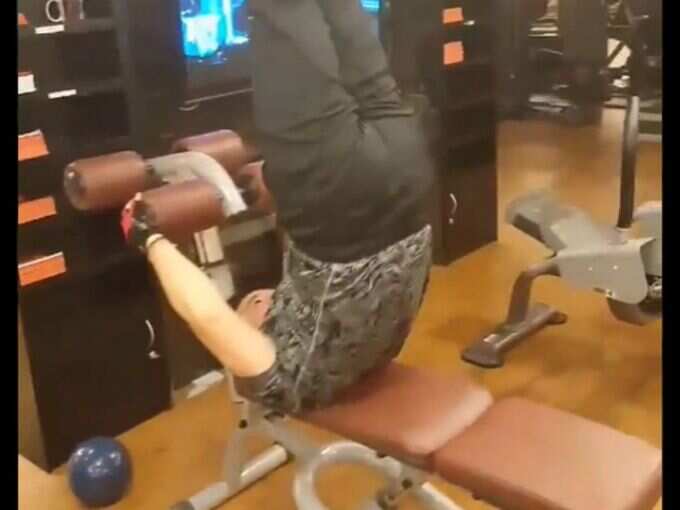 Even at the age of 49, Rijiju does tremendous workouts in the gym. You can also take inspiration by watching his workout sessions. Rijiju is such a politician who not only keeps our country fit but also insists on daily workouts to the youth through Twitter every day.
He resolved to take out time for fitness and make the country good in this matter. Rijiju says that he never skips his workout sessions.
Take out 30 minutes time even in busy schedule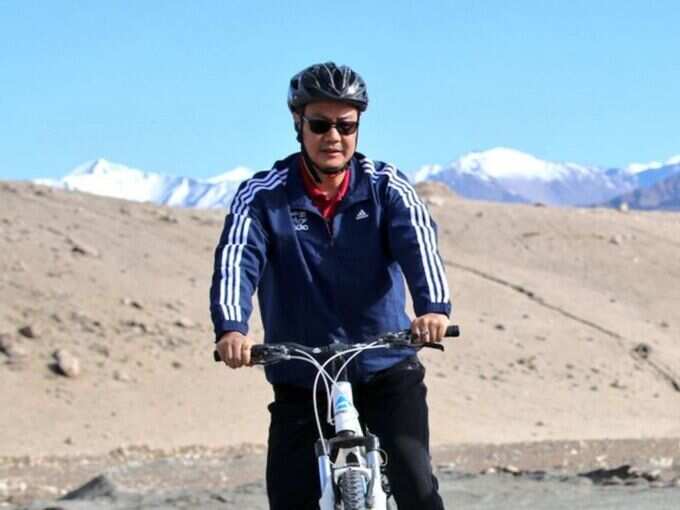 Rijiju considers PM Narendra Modi as his idol, who himself also focuses on physical fitness. When I tried to know from Rijiju that after all you go on political trips, then how are you able to manage the fitness routine? In response to this question, the minister said that he definitely takes out 30 minutes for himself in every visit.
Although they try to go to the gym, but if they do not get this facility in their busy schedule, then they burn their calories by doing pushups.
This is how Kiren Rijiju keeps himself fit
Interested in football and cricket too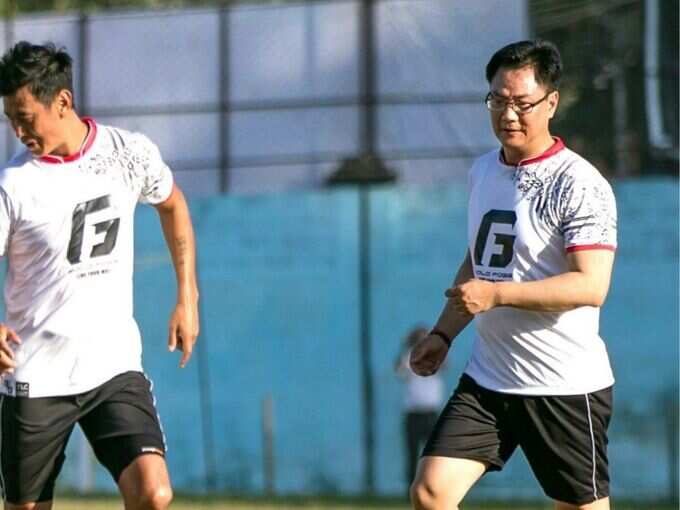 In lockdown, Rijiju does Squats workout in any empty ground. Apart from gymming and cycling, he is also very interested in football and cricket. They keep doing all kinds of activities for the youth and also promote sports.
Rijiju does tough exercises like freehand and weight training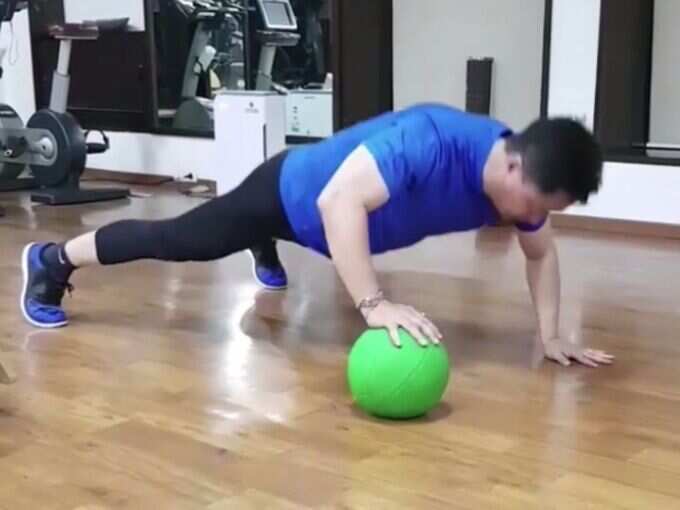 Ridges is very dedicated about fitness. When he has more work to do in his ministry, he does tough exercises like freehand to weight training in a half-hour workout session. Union Minister Rijiju says that even if he does 40 non-stop pushups three-four times a week, he still feels happy and that is how he keeps himself fit all the time.
Adventure and Trekking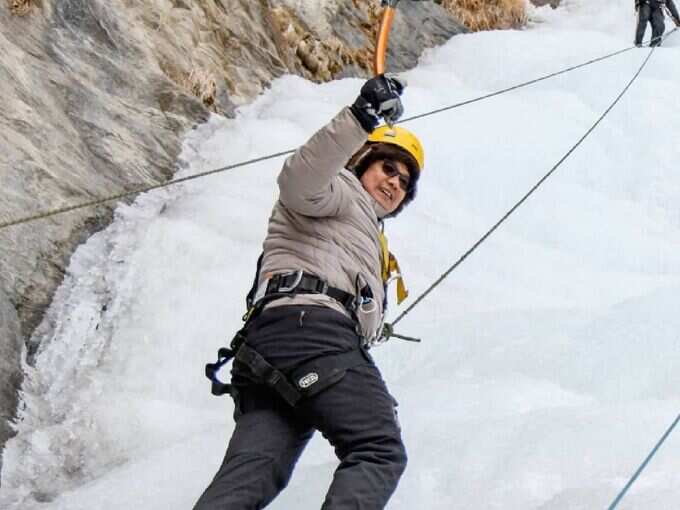 Kiren Rijiju, who is handling the responsibility of the Ministry of Sports, also does all kinds of adventures when he gets time in between. Along with this, they also do trekking from miles away. You will find hundreds of trekking pictures on his social account. This is also one of his fitness secrets that he goes on any difficult trek route without getting tired.

#Fit #India #Movement #BJP #Kiren #Rijiju #young #age