drdo to make oxygen plants: Tejas fighter plane technology to be built in DRDO's oxygen plant, 1000 liter oxygen will be built in 1 minute – tejas fighter aircraft technology in oxygen plants to be made by drdo across country
Highlights:
Technology of Tejas aircraft will be used in Oxigen plant
DRDO is building 500 oxygen plants across the country
The plant will produce 1000 thousand liters of oxygen in 1 minute
New Delhi
The DRDO has taken important initiatives to solve this problem after the shortage of oxygen across the country during the Corona period. The Defense Research and Development Organization (DRDO) is preparing to set up 500 Oxigen plants in just three months with the help of PM Care Fund. According to the information, the defense organization has resorted to the technology used in the Tejas fighter aircraft in the construction of the plant.
DRDO has developed a technology in Tejas fighter aircraft, with the help of which onboard oxygen can be generated in the aircraft. In this situation, the same technology is being used in DRDO's Oxygen plants. Through this, plants will be able to produce one thousand liters of oxygen in a minute. Explain that in such technology, the plant makes oxygen directly from the atmosphere. This technique is used in areas of Ladakh besides Northeast India.
Oxygen with 93 percent concentration
The plants that DRDO is manufacturing will produce 93% concentration oxygen, which can be delivered directly to patients. DRDO Chairman G Satish Reddy said that through PM Cares Fund we have brought 380 plants from Tata Advanced Systems Limited and Trident Pneumatics Private Limited.
First five plants will be set up in Delhi
In addition 120 plants have been sourced from CSIR industries. He informed that the first 5 plants will be set up in Delhi, out of which two are being set up at AIIMS and RML Hospital. He informed that 500 Oxigen plants will be set up in different districts across the country. In the coming three months at least one plant will be set up in almost every district.
Explain that a second wave of Corona virus infection is going on in the country. Due to increase in the number of infected patients, there is a shortage of oxygen, essential medicines, equipment and beds in hospitals in many states. The Defense Ministry said that as per the schedule, the consignment of equipment from two of the 5 plants reached Delhi on Tuesday and plants are being set up at AIIMS and RML Hospital.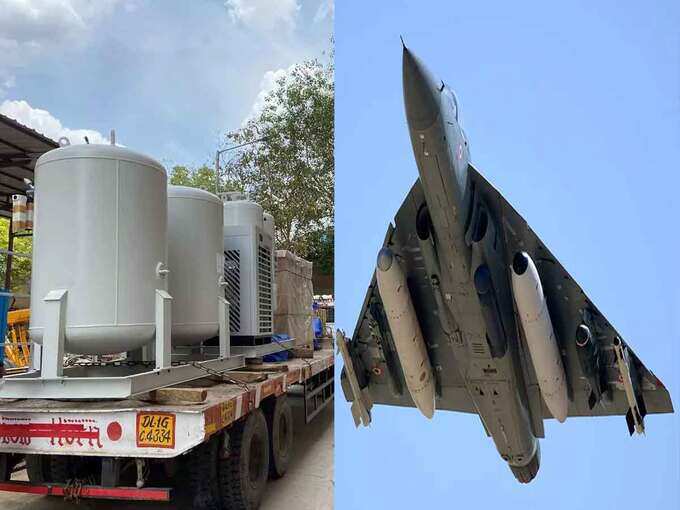 Token photo
#drdo #oxygen #plants #Tejas #fighter #plane #technology #built #DRDOs #oxygen #plant #liter #oxygen #built #minute #tejas #fighter #aircraft #technology #oxygen #plants #drdo #country