Donald Trump Says US Should Demand Taliban To Return All Equipment And Money
Highlights
Donald Trump furious at Biden said – the worst campaign in Afghanistan
America should ask the Taliban to return all their equipment and money, otherwise the army will rain bombs
US troops destroy aircraft and weapons in huge quantities before leaving Kabul
Washington
Former US President Donald Trump said on Monday that the US should ask the Taliban to return all its equipment or drop bombs there. Trump, furious at Biden, said that no military withdrawal operation in history has been carried out as badly as the Biden administration did in Afghanistan. He said that the US should immediately ask the Taliban to withdraw "all" weapons and every penny of $85 million.
Army should drop bombs
After nearly 20 years of complete withdrawal of US forces from Afghanistan, Trump said, "Never in history has a military withdrawal campaign been carried out as badly as the Biden administration carried out in Afghanistan." Trump said, "In addition, all equipment should be sought to be returned to the United States immediately because it costs about $ 85 billion. If they are not brought back then obviously we should send the army to bring them back or at least drop bombs on them.


Video: America leaves Afghanistan after 20 years, see Taliban's grand celebration
US army returned a night ago
US President Joe Biden had set a deadline of August 31 for the withdrawal of all his troops from Afghanistan, but the Taliban took control of Afghanistan about two weeks before that and the situation there worsened. However, the campaign ended late on Monday night. After the 9/11 attack on America, America sent its army to Afghanistan.
Soldiers left behind bad weapons
Many leaders, including former US Secretary of State Mike Pompeo, former top US diplomat at the United Nations Nikki Haley, have criticized the Biden administration for the entire development. Before leaving Afghanistan, US troops sabotaged several helicopters and armored vehicles parked in a hangar at Kabul airport. In a video shared on Twitter, Taliban fighters can be seen entering a hangar at Kabul airport shortly after the last US flight took off and checking a US Army Chinook helicopter parked there. The news agency AFP has informed in its report that the US military has destroyed many aircraft, armored vehicles and high-tech rocket defense systems.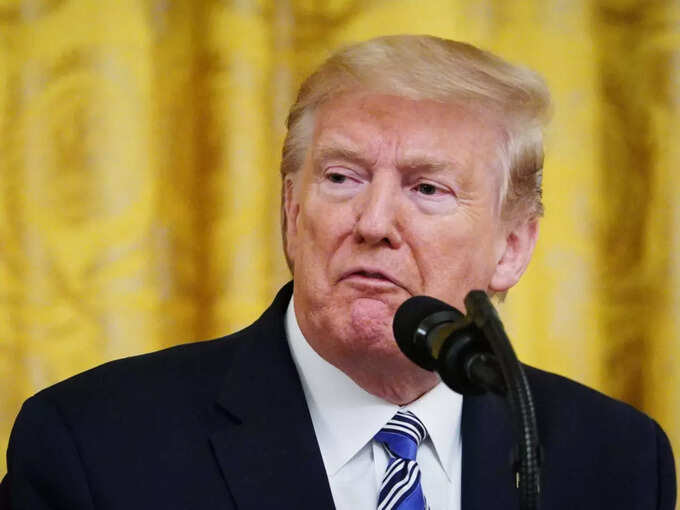 Donald Trump (file photo)
#Donald #Trump #Demand #Taliban #Return #Equipment #Money