Delhi Latest News: Brain Dead Woman Saves Lives Of 5 People
Highlights:
The family of the woman who was brain dead in Gangaram decided to donate
Heart, liver and kidneys were transplanted to different patients
58-year-old man was waiting for a liver transplant for 2 years
Heart to AIIMS, another kiddie given to private hospital
New Delhi
A woman (43) gave new life to 5 people even on the go. She became brain dead during treatment. The family members took the difficult decision of donating organs forgetting the grief of death, which gave life to 5 such people, who were feeling their lives getting out of hand while waiting for organ donation. After being brain dead, the woman's heart was transplanted to a patient in AIIMS. One liver and one kidney were transplanted to two different patients at Gangaram Hospital, while one kidney was given to another private hospital.
Due to severe headache and vomiting, the woman reached the emergency of Gangaram Hospital on 20 May. He didn't have covid. The investigation revealed that there was a severe brain haemorrhage. The woman went brain dead during treatment. She left behind her 21-year-old son and husband. Being brain dead, the counselor of the hospital's organ donation team contacted. After counseling, the family went ahead and showed courage and agreed to donate organs.
Which country is also known as 'Persia'? Answer some such simple questions and win prizes
A person was in the waiting list for 2 years
Dr Naimish N Mehta, chairman of the hospital's liver transplant, said that a team of doctors extracted the organs. A liver transplant was performed in a 58-year-old man, who had been on the venting list for more than two years, giving up all hope of survival. This organ gave him new life. One kidney was transplanted in the hospital and the heart was given to AIIMS, while one kidney was given to a private hospital. Rest of the organs were sent to other hospitals in Delhi-NCR.
Elderly and differently-abled will get the vaccine 'near home', Center issued guidelines
Many people are waiting for organ donation
Dr. Mehta said that the list of transplants through cadaver organs is very long. Ganga Ram Hospital currently has 179 patients waiting for cadaver liver and 484 cadaver kidney transplant patients, while in the country it is only between 0.65 to 1 per million, while in Spain it is 35 per million and 26 in the US.
Hospital chairman Dr. D.S. Rana said that we have always been ahead in cadaver donation awareness programme. We have created a separate portal for those people who want to donate their organs after their death. He expressed his gratitude to the family of the deceased for this noble act of organ donation.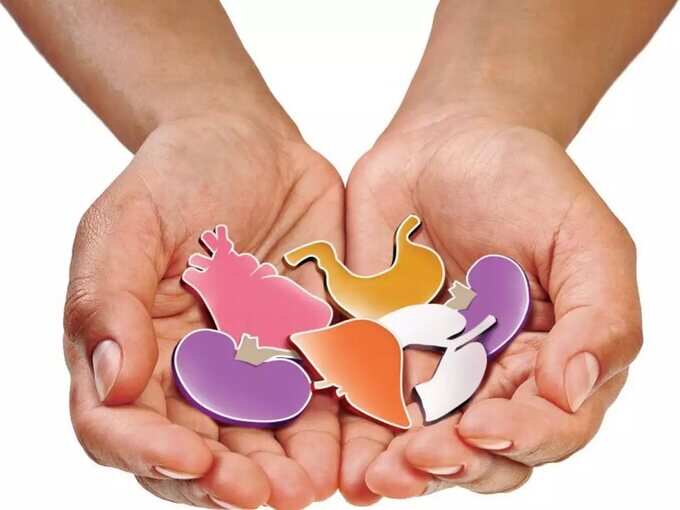 Symbolic picture
#Delhi #Latest #News #Brain #Dead #Woman #Saves #Lives #People