crpf ex gratia: crpf increases ex-gratia amount to the families of personnel who lost their lives during action
New Delhi
The Central Reserve Police Force (CRPF) has increased the ex-gratia to the families of its jawans who lost their lives in action or due to other reasons. An ex-gratia amount of Rs 35 lakh will be given to the families of the workers. Till now they were being given Rs 21.5 lakh.
Families of personnel who die due to accident, suicide or illness while in service will now be given Rs 25 lakh, which is higher than Rs 16.5 lakh being given so far. A senior official said that the decision in this regard was taken during the annual meeting of the governing body of the paramilitary force in September.

Desperate to avenge 26/11 from Pakistan, PM Manmohan broke the morale of the army, now the Congress minister has turned his eyes
The ex-gratia will be given from two funds in which the personnel of the force make voluntary contributions. This includes the Risk Fund and the Central Welfare Fund.
A similar decision is being taken in other Central Armed Police Forces (CAPFs) or paramilitary forces on the instructions of the Union Home Ministry, officials said.

Recruitment gang in CRPF's Cobra unit busted, CBI registers case against 5 constables
The CRPF has also increased the financial assistance given for the marriage of the daughter or sister of the deceased personnel. Officials said that it has been increased from Rs 50,000 to Rs 1 lakh one lakh.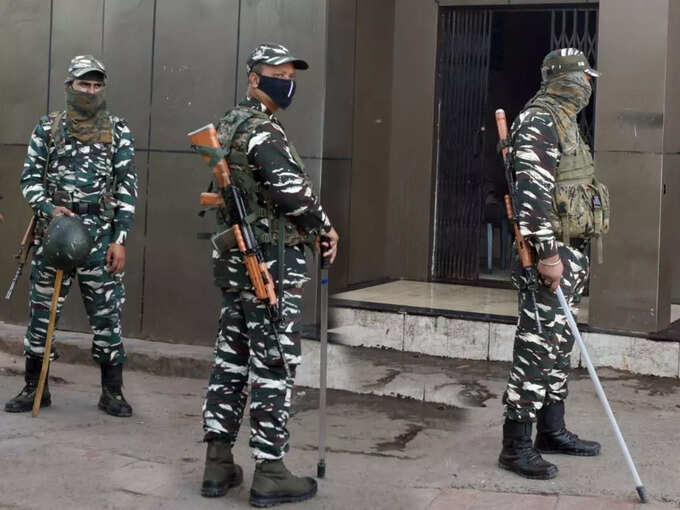 #crpf #gratia #crpf #increases #exgratia #amount #families #personnel #lost #lives #action