cowin app latest news: new api of cowin launched in india, new api of cowin launched in India
New Delhi
Co-Win has developed a new API (Application Programming Interface). From the 'Know Your Customer/Client Vaccination Status (KYC-VS)' a body can find out whether a person has vaccinated or not. The Health Ministry gave this information on Friday.
So far, more than 72 crore doses have been administered in the country in the Kovid-19 vaccination campaign that started from January 16 this year. Vaccinated individuals can obtain a certificate digitally from Co-Win. Similarly, such certificates can be shown in digital or physical form for entry into malls, office complexes, public events etc., the ministry said.
The ministry said that there may be some cases where an institution or body need not look at the certificates of all and only find out whether a person has got the vaccine or not. It said that any enterprise or employer can find out the vaccination level of its employees to restore functioning in their offices, workplaces.

BRICS Summit: What did Modi say in the BRICS summit that Jinping, Putin and other top leaders removed earphones, smiled?
The ministry said that the railways may want to know about the vaccination of its passengers who are reserving seats. Airlines can do the same. Hotels can find out about the people staying here whether they have got vaccinated or not. "As socio-economic activities are gradually being restored keeping in mind the safety of all, there may be a need to provide digital information about vaccination status to the bodies with which people are associated," it said. These include employees, passengers etc.'

According to the ministry, 'Therefore, a service like Aadhaar verification through co-vin is necessary for immunization status. In this context, Co-Win has introduced the API 'Know Your Customer/Client Vaccination Status' or 'KYC-VS'.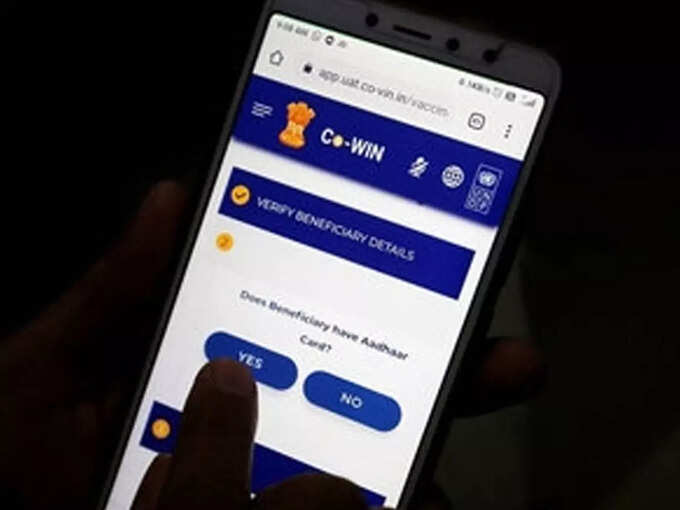 symbolic picture
#cowin #app #latest #news #api #cowin #launched #india #api #cowin #launched #India