coronavirus cases in india: corona cases in india latest news today
Highlights
Health Ministry wrote letter to 13 states including West Bengal, Kerala, Maharashtra, Punjab
Said- The actual corona infection rate in the community will not be known due to reduction in investigation
In the letter of the ministry, mention of the investigation and infection rate in particular districts of the respective states
New Delhi
Citing the increase in corona virus cases in many countries, the Union Health Ministry has written to 13 states and union territories including West Bengal, Kerala, Maharashtra, Punjab on the reduction in the weekly test rate and increase in the infection rate in some districts. expressed concern. The Center has written letters to Nagaland, Sikkim, Maharashtra, Kerala, Goa, Manipur, Meghalaya, Mizoram, Jammu and Kashmir, Punjab, Rajasthan, West Bengal and Ladakh.
Infection will not be detected due to lack of testing
In the letter, Union Health Secretary Rajesh Bhushan stressed on maintaining the high test rate in view of the recent increase in travel due to wedding season, festivals and holidays. Bhushan said in the letter that due to lack of testing, the actual infection rate spread in the community will not be known. The official underlined that with the onset of winter and rising pollution in some states, people with severe respiratory symptoms should be closely monitored.
Corona Test at Okhla Sabzi Mandi: In view of the crowd, Delhi government set up corona test camp in Mandi itself.
Corona cases increased in many countries
Timely steps should be taken to identify large areas of corona infection. In the absence of adequate testing, it is very difficult to ascertain the actual level of infection spread in an area. "Many countries have been witnessing an increase in the number of cases of COVID-19 in recent times, and some developed countries are facing fourth and fifth wave despite high levels of immunization against COVID-19," the letter said. Given the unpredictable and contagious nature of this disease, there is a need for constant vigilance.
People who came out of the house in lockdown, got caught by the police and got the corona test done
Told about the least tested districts of the states
The Union Health Secretary said, 'Therefore, all efforts should be implemented to maintain the gains achieved so far and prevent worsening of the COVID-19 scenario across the country.' Similar advisories have been given to all 13 states and union territories, although each letter mentions the testing and infection rate in certain districts of the state.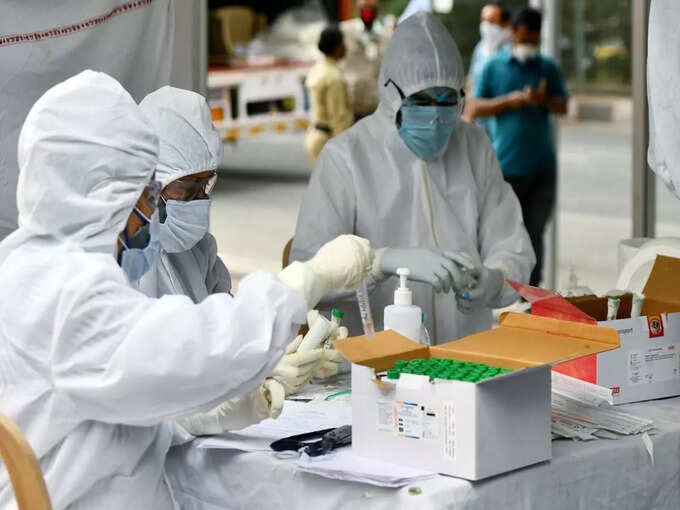 #coronavirus #cases #india #corona #cases #india #latest #news #today